Do you prefer kayaking in rough or still water? Wondering what makes the best inflatable kayaks stand out among the rest of their competitors? No matter the preference, there are incredible inflatable kayaks available in the market. Most modern inflatable kayaks are self-bailing and tend to eliminate water from the kayak automatically. Therefore, making them an ideal product to be used in rough waters.
Similarly, kayaks that are easy to maneuver and turn around are better than their other market counterparts and provide more room for learning, especially for beginners. This article takes into account the top inflatable kayaks along with the factors to consider while purchasing a kayak for oneself.
Comparison Table
Top 3 Picks
13 Best Inflatable Kayaks Reviews
1. Advanced Elements AE1012 AdvancedFrame – Best Sit In Inflatable Kayak
When looking for an inflatable kayak that promises a good performance as well as durability at a low cost, the Advanced Elements AE1012 AdvancedFrame Inflatable Kayak certainly delivers. While most good quality inflatable kayaks can go up to 2000 dollars, this kayak, being a quarter of the price, gives a performance that is equal to that of many expensive ones.
This is because of its great build, featuring built-in aluminum ribs that provide high tracking. The durability of the kayak is also great due to it having three layers of material that lets it survive jabs from sharp rocks without getting punctured. Inflating and deflating is also quite easy, with it not taking more than 15 minutes if you have the right pump.
The kayak is also quite stable, making it great for those new to kayaking. It is also nicely padded so that you are guaranteed a comfortable experience.
Due to its amazing performance that includes high tracking, great stability, durability, and easy installation, the Advanced Elements AE1012 AdvancedFrame Inflatable Kayak is the perfect choice for all who love kayaking. And despite giving such a high performance, it is also very compact, letting you carry it around easily and is also quite affordable.
---
Check: Best Inflatable Kayaks For Whitewater
2. Intex Explorer K2 Kayak – Heavy Duty Inflatable Kayak
Intex Explorer K2 Kayak, 2-Person Inflatable Kayak is an outstanding product for the majority of consumers. The tool is made up of vinyl material and is extremely durable. Therefore, it is suitable for use on rocky shores and paddling over debris. Apart from this, the model is cost-efficient and the best budget inflatable kayak which can last for longer time intervals.
Similar to other plastic-based kayaks, the K2 kayak is a worthy alternative to some higher-priced units. Divided into two different compartments, the tool offers incredible characteristics. It is designed especially to prevent damage to the whole product if one of the compartments bursts due to the inflow of water.
Along with this, the unit can be balanced easily and is incredibly stable even when more than one person is sitting. Therefore, it is not prone to turning over or sinking. Intex Explorer K2 Kayak is mostly suitable for freshwater bodies like small lakes and rivers, as it is easy to maneuver in stagnant conditions.
This kayak has buoyant nature, which makes it more stable than its counterparts and prevents it from tripping over. Moreover, it is also straightforward to enter and exit the boat, and there is a minimum chance of wetting oneself. However, it might be tricky to control the boat in rough water. Thus, it requires careful handling.
The Intex Explorer K2 Kayak is recommended option for beginners as well as experts. Furthermore, the boat is mostly preferred for still waters due to its incredible maneuverability. In addition to this, the kayak is available at a reasonable price range and offers excellent stability to the consumers. Thereby allowing more than one person to ride it at the same time.
Before proceeding, have a look at the best budget inflatable kayaks.
---
3. Sea Eagle 370 Pro 3 Person (Best Inflatable Kayak For The Money)
Sea Eagle 370 Pro 3 Person Inflatable Portable kayak is self-bailing and is extremely useful for users with diverse skill levels. Having a load-carrying capacity of around 650 pounds, the boat is durable and is incorporated with unrivaled features. The self-bailing abilities of the kayak make it ideal for masses and reduce the amount of effort required to empty the water from the boat.
The boat features drainage holes through which water automatically drains out of the kayak and prevents the rider from getting wet. This attribute of the kayak makes it suitable for use in fast-moving water bodies preventing the water from getting trapped inside the boat, unlike other traditional tools which do not have this functionality.
Furthermore, the inflatable kayak is also integrated with base skegs that also provide tracking abilities. In addition to this, there are three different valves present in the kayak for inflation purposes and making it easier to use. The valves also prevent air leakage and require only 8 minutes to inflate the whole kayak.
Apart from this, this model of Sea Eagle kayaks is available at an affordable price range and can be purchased by the majority of users. This advantage of the equipment, coupled with the amazing comfort and effortless paddling, makes it an ideal choice for beginners. The boat is easy to maneuver and control. Reverse paddling and turning over are also hassle-free and not difficult. Similarly, the compactness and strength of the kayak are comparable to some outstanding units available in the market, making it resistant to harmful ultraviolet radiation. The 370 inflatable kayaks can last for longer time periods, even after continuous usage, if maintained properly and carefully. Hence, it is an ultimate recommendation for novice users.
---
Want to accompany your furry friend, check out the best inflatable kayak for dogs.
---
4. Intex Challenger Kayak – Solo Inflatable Kayak
Intex Challenger Kayak, 1-Person Inflatable Kayak is a perfect tool for beginners and offers a low price range substitute for expensive inflatable kayaks. The boat has a maximum carrying capacity of 220 pounds and is ideal for 1 person use at a time. Constructed using welded vinyl, the product is a type of plastic-based kayak and is compact and sturdy.
Apart from this, the unit is designed well and does not leak at any point. Moreover, the boat is easy to paddle in a straight line and does not require much effort on the consumer's part. Additionally, there is no unnecessary hassle to turn around or move the kayak, making it the utmost choice for beginners.
Besides these attributes, another prominent feature of the model is a large amount of space for positioning yourself comfortably while sitting inside the kayak. Furthermore, the seat is also soft and comfortable and does not cause any irritation or pain in the legs or backbone while sitting inside the boat.
The seat embedded in this version of the Intex Challenger is properly secured to the D-rings and velcro strip located on the floor of the kayak. Thus, it remains in a certain position throughout and does not cause any inconvenience while paddling. Likewise, it is relatively simple to turn and control the kayak due to its 30-degree width.
The boat is also time efficient and only requires 10 minutes in total for inflation, securing the seat, and attaching the paddle, respectively. The main tool is available with a hand pump, which makes a perfect addition to the whole system. Similarly, the handpump is smaller in size and can be stored inside a bag. Hence, it is incredibly portable, and it is highly recommended.
---
5. Sevylor Quikpak K1 – Top-Rated Inflatable Kayak
Sevylor Quikpak K1 1-Person Kayak belongs to the category of sit on top kayak and features a wide deck for sitting. The product is designed for one-person use and might disbalance if more than one person rides at the same time. The kayak seat can be stored as a backpack, which enhances its portability and ease of use.
The kayak is made up of PVC material and is completely durable and compact. It has the ability to withstand strains and is not prone to punctures, and can last for a long time if maintained properly. The tarpaulin based at the bottom of the tool also enhances its strength, making it perfect for both rough and still water bodies.
The kayak is integrated with multiple air chambers to prevent the collapse of the whole product if one the chamber gets damaged or burst due to bumping into rocks or overflowing water. Moreover, the bottom of the boat features thick construction, which enhances its physical properties and makes it easier to paddle near shores.
It is easier to inflate the kayak using a hand pump, but electric pumps can also be used for this purpose. Similarly, consumers should be careful about the temperature of the water as negligence in doing so might affect the air pressure inside the chambers. The temperature of the tool can be monitored using an air pressure meter or by measuring the firmness of the boat.
Furthermore, it is advised to purchase an additional high-quality paddle for efficient results and better control over the ride. Last but not least, the unit is amazing and is recommended for both experts and beginners due to its ease of use and exceptional durability.
---
6. Driftsun Almanor – Best Inflatable Recreational Touring Kayak
Driftsun Almanor Inflatable Recreational Touring Kayak is another well-recognized model included in the list of best inflatable kayaks. The product is designed to keep the consumer's convenience into consideration and is suitable for long-distance kayaking, and provides fast speed.
In addition to this, the kayak is constructed using rugged polyester, which enhances its stability and long life and provides unrivaled durability to the boat. Furthermore, the inflatable kayak is not prone to damage from ultraviolet radiation and does not cause environmental pollution.
The Driftsun Almanor is perfect for experts and offers amazing maneuverability. Along with this, the kayak possesses the capability to move through the waterbody effortlessly due to the presence of a narrow stern. The narrow stern allows better control over the tool, even in turbulent waters.
Besides these prominent characteristics, another amazing specification of the boat is the seat integrated into the cockpit, which offers a comfortable background and high-level cushioning, preventing backache and irritation among users of various ages. The dual paddles are also of good quality and can be used without much effort.
The seat can be adjusted to any position that makes it easier to paddle. Hence, the kayak is advisable for experts with diverse age backgrounds. Apart from this, although the model is expensive, it is worth the try if you are looking for a long-distance kayaking product.
---
7. Sevylor Coleman Colorado 2-Person Fishing Kayak
Sevylor Coleman Colorado 2-Person Fishing Kayak displays exceptional features that make it stand out among its rivals. The performance of the boat varies among water bodies and on the kayaking ability of users. Along with this, the hard chine shape of the inflatable kayak coupled with the upward curve makes it perfect for fishing activities.
The hard chine structures make it less difficult to maneuver and turn the kayak. Additionally, the frame of the kayak is made up of Polyvinyl Chloride with a bottom featuring tarpaulin-based construction along with a nylon cover. This increases the sturdiness of the boat, making it last longer than its predecessors.
Moreover, to control the damage caused by the punctures, the kayak is divided into several air chambers that make it less prone to bursting completely. Apart from this, the kayak can support the load of two people at a time and is incorporated with mesh storage pockets, D-rings, and adjustable seats for a comfortable ride.
Besides this, the Colorado 2v person fishing kayak is certified by NMMA (National Marine Manufacturer's Association) and has a load-carrying capacity of 470 pounds. In addition to this, the unit is portable and can be shipped almost everywhere. The colorado fishing kayak can be used in rough river water and has the ability to withstand fast-flowing water.
As mentioned earlier, the tool is most durable and is not vulnerable to punctures; therefore, it will prevent the boat from sinking and the rider from getting wet. The hands-free fishing attribute improves the performance of the inflatable kayak and makes fishing an effortless experience. Last but not least, polypropylene-based engineering can with-hold a diverse range of rods.
The Sevylor Coleman Colorado 2-Person inflatable fishing kayak is divided into different pockets that provide a perfect platform to store various accessories available with the product whereas, the mesh storage offers consumers an ample amount of space to store drinks and food without any difficulty. Therefore, making it popular among consumers.
---
8. Driftsun Voyager 2 Person Tandem Inflatable Kayak
If you are a beginner and looking for a two-person inflatable kayak, then one of the best is the Driftsun Voyager 2 Person Tandem Inflatable Kayak. This is because this inflatable kayak caters to all of the needs of new kayakers, the first and foremost of which is durability. This kayak has a heavy-duty PVC Tarpaulin bottom, which is puncture-resistant, making it great for the newbies who have a hard time maneuvering the kayak and preventing it from hitting any sharp rocks.
It also has 840D coated nylon oxford fabric covering its top, further protecting it from any sort of damage by rips or tears. Also, the kayak features double-ended Boston valves that make sure that the air does not leak from them. It also has a long, pointed, lifted nose that, when coupled with the removable rear fin, is the reason for its great performance when it comes to speed and tracking. This inflatable kayak also comes with paddles, a pump, a rear tracking fin as well as a travel bag for your convenience.
The Driftsun Voyager 2 Person Tandem Inflatable Kayak is one of the best options when it comes to kayaks for beginners. This is because of its high durability, portability, and easy setup. Also, the kayak comes with all the accessories that you require in order to use it, which also makes it extremely convenient.
---
If you are intending to go with a partner, check out best 2 person inflatable kayaks.
---
9. Rave Sports Rave Sea Rebel153; Compact & Small Inflatable Kayak
Rave Sports Rave Sea Rebel153; Inflatable Kayak is a one-seat tool featuring an elegant and sophisticated design. The kayak is available at an extremely reasonable price range and does not overstrain the users' budget. Moreover, manufactured for slow-moving water bodies such as lakes and streams, the kayak belongs to the category of sit on the top inflatable kayak and provides a large space for comfortably placing the user's legs.
The deck is also wide and provides space for consumers to sit on top of it. Furthermore, just like its predecessors, this model of Rave Sport is also compact and durable. In addition to this, the product features a single air chamber and is relatively easier to inflate.
The outer surface of the kayak is made up of nylon, which is durable and can hold for a long time if no major damage is incurred. As the name indicates, the inflatable kayak is designed for one person use and offers incredible accessories for users. The accessories available with the main apparatus include a paddle, water-resistant bag, a hand pump, and a water bottle.
Along with this, the vinyl Tarpaulin-based bottom of the tool features thick layers and tough manufacturing with a rugged nylon cover. This characteristic of the kayak makes gliding an easier task even for beginners. Hence, the boat is useful for beginners and can be controlled effortlessly.
The handles in this version of the Rebel kayak are embedded with foam and can be lifted smoothly. It is advisable to inflate the kayak completely in order to achieve full performance and prevent damage. Lastly, the seat design allows the consumers to adjust the seat while paddling, leading to efficient results.
Check out the reviews of best inflatable kayaks for ocean and sea use.
---
10. Solstice by Swimline Durango Kayak
Solstice by Swimline Durango Kayak is one of the best inflatable kayaks constructed to date. The product is an ultimate choice for outdoor activities and is highly recommended if you are looking for a reliable and durable kayak for yourself. In addition to this, the unit is manufactured, keeping the user's requirements into consideration.
Furthermore, the trouble-free procedure of setting up and assembling the equipment and increased portability of the tool makes it popular among the majority of users and improve its efficiency. Moreover, the lightweight and durability add five stars to its performance and are evidence of its quality production.
The boat does not get punctured when used near rocky shores or debris and offers sufficient stability in turbulent waters. Therefore, it can support two persons without turning over. In addition to this, the remarkable maneuverability and hassle-free control of the equipment makes it fun for experts and novice alike.
Apart from this, the inflatable design provides buoyancy and stability in rough waters and prevents it from tripping over. The cost-effectiveness of the tool is another significant aspect and a major reason for its popularity. Thus, the Solstice by Swimline Durango Kayak can be purchased at a low cost and is an outstanding alternative to some overpriced kayaks available in the market.
---
11. Airhead Montana Recreational Inflatable Kayak
Another inflatable kayak that is well suited for beginners is the Airhead Montana kayak. With its lightweight, compact design, this kayak is quite portable and great for taking with you for camping, since it does not take a lot of space and can easily fit in the trunk of your car. Also, this kayak is quite durable due to its double-layered fabric and nylon-enclosed valves. This makes sure that it does not rupture if hit by sharp rocks.
The kayak is also quite stable, and due to the low-drag design, it is fast. It also features four bottom fins in its design that provide you with excellent tracking. The seat of the kayak is nicely padded, and it has elbow rests so that you can have a comfortable experience. There is also enough storage space for your belongings, with netting available to securely hold everything in place.
And so, due to its great stability and excellent tracking provided by the design of the kayak, the Airhead Montana kayak promises great performance. And with its padded seat and elbow rest, you are sure to have a comfortable experience on it. Also, due to its amazing durability, you can be quite rough with its handling without damaging it.
---
12. Sevylor Fiji 2-Person – Best Inflatable Recreational Kayak
Sevylor Fiji 2-Person Kayak is a lightweight and compact model that integrates various incredible attributes that not only amplify its performance but enhance its durability. Weighing only 22 pounds, the tool has a maximum load-carrying capacity of 400 pounds and possesses the potential to support two persons at a time.
The Fiji kayak is made up of Polyvinyl Chloride in combination with welded seams and is extremely compact. The boat also prevents air leakage from air chambers and is set among its counterparts. Furthermore, the inclusion of multiple chambers in the system ensures the safety of the material.
Multiple chambers are effective, especially when the boat is vulnerable to punctures. These compartments ensure that the kayak does not collapse completely if one of the chambers is punctured or damaged. Therefore, ensuring the safety of consumers above all. Additional accessories provided by the manufacturer include a carrying bag along with a five-piece paddle.
In addition to this, the fixed seat located at the rear and another removable/ adjustable seat incorporated in the product provides comfort and lead to the reduction in the back and leg pain caused by the discomfort or enclosed space inside the cockpit. Along with this, the valves located at both sides are embedded with locking features that make it easier to inflate and deflate the unit.
---
13. Sevylor Big Basin 3-Person Kayak
Sevylor Big Basin 3-Person Kayak is not least compared to the above-mentioned in any regard and is considered one of the best inflatable kayaks in 2022. T.e 3 person kayak has enough space and strength to carry the weight of more than one person with the maximum load-carrying capacity of 490 pounds, which is higher than all other products on the list2
Moreover, the tool provides ample space for you to fit in comfortably without any pain or irritation. The PVC-based construction of the tool is suitable for use in turbulent waters where other kayaks are vulnerable to damage from fast-moving water and rocks. Hence, making it surpass its competitors in terms of performance.
In addition to this, the Tarpaulin bottom, similar to most kayaks, increases the protection against punctures and prevents them from rupturing due to heavy water inflow. Furthermore, the airtight system prevents air leakage from chambers that are specifically designed to reduce the bursting of the whole equipment if any damage is incurred.
Besides this, another prominent feature of the boat is the spray cover that prevents you from getting wet. This is suitable in diverse weather conditions, especially when the water is flowing at a breakneck speed. Thereby ensuring that the Big Basin Kayak can be used in winters without any concern.
---
Factors to Consider While Looking For The Best Inflatable Kayak
When it comes to inflatable kayaks, there are a few things that you need to keep in mind when purchasing one.
Weight
It is important to take the weight of an inflatable kayak into consideration while purchasing one. This is because a heavy one can be quite difficult for you to carry around, which will make it less portable. Therefore a lighter one is always the best option if you want portability. Although if you want a more stable kayaking experience, then a heavier one does a better job. Therefore the perfect weight of a kayak is one that is not too heavy for you to carry nor too light to be unstable.
Weight Capacity
The weight capacity of an inflatable kayak is also quite an important quality to look out for. If you are towards the heavier side and purchase a kayak with a lower weight capacity, then you might have to face various problems when you are using it. These include the kayak dipping lower in water than necessary, making it easier for water to splash into it, being unstable and therefore difficult to maneuver, etc. Therefore it is important to get one that has a high weight capacity if you are a little heavy or plan to bring some bulky things along.
Length Of A Kayak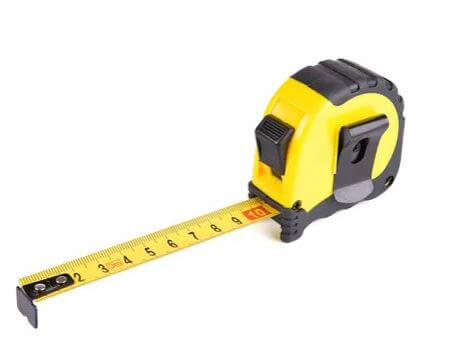 If you want a fast kayak with high tracking, then you should pick one that is longer. This is because the length of a kayak determines how it will act when in water. Kayaks that are around 12 feet or over have the best efficiency and stability, making them great for streams and rivers. They are also quite easy to paddle and keep heading in a straight direction even over prolonged periods of paddling.
Inflatable Kayak Construction Material
Construction material is critical when you are searching for the best inflatable kayak. Quality construction ensures the long life of the model along with remarkable performance. Most such tools are made up of the following materials.
PVC Material
The first and the most preferred material for manufacturing boats and inflatable kayaks is PVC or Polyvinyl Chloride. The compound is durable yet flexible and belongs to the category of plastics. In addition to this, the flexibility of the substance can be increased by the inclusion of plasticizers.
Furthermore, the compound has a long life and is available at a reasonable price range across the market. Therefore, making it an ideal choice for manufacturing units. However, PVC also has downsides associated with it, including plastic pollution, making them dangerous for the environment.
Similarly, decrease the resistance of the compound to chemicals, and Ultraviolet rays make them prone to damage. Hence, you should carefully consider the pros and cons before setting out to buy PVC-based boats, especially if you are purchasing it for long-term usage.
Nitrylon
Another prominent material used for manufacturing Inflatable kayaks is Nitrylon. The substance is produced from the lamination of natural and nitrile synthetic rubber along with the integration of polyester fabric. Therefore, enhancing its physical properties by making it more durable and compact.
The use of Nitrylon is better than that of PVC because the material is environment friendly and abrasion-resistant. Along with this, the units constructed using the substance can withstand extreme temperature conditions like heat and cold. Thus, they are highly recommended for use.
Likewise, the Kayak constructed using nitrylon is easier to patch than PVC and offers incredible sturdiness. On the flip side, the negative attribute of the nitrylon is its heavy size, thereby limiting its use to only the outer surface of the apparatus.
Hypalon
Previously Hypalon based oats were well received by both manufacturers and consumers. The compound was used because of its improved chemical and Ultraviolet rays resistance along with its long life. However, after the increasing awareness regarding the environmental concerns of the chemical compound manufacturers stopped producing Hypalon based material.
One major reason for this was the release of toxic chemicals from the burning of the substance. Additionally, the Hypalon is also characterized by the integration of lead, which is a poisonous heavy metal and can lead to serious reproductive issues. Nevertheless, the inflatable Kayak made up of Hypalon is not an ideal choice for most consumers and should be considered carefully before purchasing.
Types of Inflatable Kayaks
The second significant factor that should be taken into account while choosing an inflatable kayak is the type of model that fulfills the user's needs. There are four major types of inflatable kayak, including sit on top, sit inside, canoe type, and open style. Each of these is discussed below in detail.
Inflatable Sit on Top Kayak/ Open Kayak
These kayaks are different from the traditional sit-in kayaks and offer a different design than their counterparts. Inflatable sit on top kayaks have wide decks. Along with this, the decks are open and provide an enhanced surface area for sitting on top of the kayak. Contrary to sitting in kayaks, where consumers have to sit inside the boat with legs closed together.
Inflatable Sit inside Kayak
The second category is the inflatable sit-in kayaks. These are most closely related to the traditional kayaks and feature a cockpit for consumers to sit inside. Legs are mostly enclosed inside the cockpit and have a less wide deck. Sit-in kayaks are highly recommended for use in winters as they are warmer than their counterparts. Moreover, they also allow for the incorporation of Kayak spray skirts into the system to prevent the water from gathering.
Inflatable Canoe Kayaks
Inflatable Canoe kayaks are different from the above-mentioned kayaks and are embedded with unique characteristics and specifications. These kayaks can be considered as the successors of sit-on-top kayaks that display high walls. In addition to this, the paddles used for moving this model are also different from most used versions, and a single-blade paddle is preferred over a double-bladed version.
Self-Bailing Feature In A Kayak
It is important to look for a self-bailing kayak. It is an amazing attribute incorporated in modern tools and is associated with the automatic discharge of water from the apparatus. Hence, preventing the water from gathering inside the kayak. This is achieved due to the presence of holes on the floor of the boat.
The flooring surface of self-bailing kayaks is 4 to 5 inches deep and is designed specifically with a slope in the interior to force the water towards the drainage holes. The water moves through air chambers back into the waterbody. Preventing the kayak from overflowing or turning over.
Some significant advantages of self-bailing kayaks involve better stability of the model, preventing it from sinking into the water due to heavyweight or disbalance. In addition to this, the self-bailing kayaks are time-efficient and save the consumer from the effort of manually removing the water from the kayak.
These automatic kayaks also enhance the comfort level for most consumers, as it prevents the feet from soaking into the water for longer time intervals. Apart from these, these kayaks keep themself dry and are highly recommended for those looking for performance-centered boats.
However, there are also several disadvantages associated with such units, the most common among which include their limitation to perform in smaller water bodies. The reason for this is the slow movement of water in lakes. The slower movement will lead to the drainage of water from the sinkholes present in the kayak.
Thus, these boats are more suited to rivers, where it can flow at a relatively faster rate. Additionally, these self-bailing kayaks are expensive and might cost you an organ or more. But, they are worth the try if you want performance efficient and portable equipment.
How to Use an Inflatable Kayak
Getting In and Out
While using an inflatable kayak, it is important to identify the potential methods or techniques of getting inside or outside of a kayak without getting wet. The process might be tricky for beginners, and therefore, users should avoid carelessness.
Experts advise to sit inside the kayak near the edge of the waterbody, for example, a riverbank, and use your hands to push the kayak further inside the water. An ideal spot for starting your adventure is a sandy beach. Afterward, consumers are advised to adjust themselves properly inside the cockpit and paddle into the deep water.
Similarly, if you are present on a dock, keep your kayak near the dock and move your feet in the cockpit. Firmly hold the dock, slide in the kayak and adjust yourself. Reach out to the paddle and start paddling. Contrary to this, while exiting out of the kayak, reverse the above-mentioned steps, and you can safely exit.
Assembling or Setting Up an Inflatable Kayak
The first step involves unpacking the unit on a flat surface and unfolding all the folded sides of the kayak. Afterward, identify if there are any seats that need to be inflated. If yes, lay out them as well. Then, locate the valves for inflation.
Another important aspect to consider is covering the drainage holes while paddling in stagnant or freshwater. As negligence in doing so might cause a lot of trouble. Keep all the required tools together for setting up the equipment. Inflate using the pump, and you are done.
Check: Best Electric And Manual Pumps For Inflatable Kayaks
Paddling An Inflatable Kayak
Paddling an inflatable kayak might seem tricky, but it is not a difficult task. While paddling, it is recommended to hold the paddle with both hands and sit straight. Afterward, keep both hands apart from each other and alternately move the paddle inside the water. Furthermore, paddle more towards the direction of the kayak for controlling it better.
Additionally, for turning the kayak, paddle harder on one side and then backward on the other side to facilitate the movement. However, the method might differ if you are paddling an inflatable canoe kayak or any other boat that involves the use of a single paddle instead of a double. The process only paddles on one side at a time and shifts between sides in order to keep moving in a similar direction.
Maintenance of the Boat
Inflatable kayaks require careful handling and proper maintenance to ensure long life and remarkable performance. It is important to keep the material dry. The tool should be properly dried before packing it up after a ride. Keep some dry towels with you and use them to dry the kayak when required. Along with this, keep the boat properly clean before storage, especially in winters.
It is advised to use soap water for removing dirt and cleaning the tool for efficient results. Besides this, keep the kayak away from the sun, especially if it is made up of PVC material, as it might get harmed due to the presence of ultraviolet rays inside the sunlight. Thus, these were some of the factors that must be taken into account before purchasing an inflatable kayak for yourself.
What is the best inflatable kayak to buy?
Sea Eagle SE370 inflatable kayak is considered the best among its competitors and is available at an affordable price. This is followed by STAR Paragon inflatable kayak.
Are inflatable Kayaks hard to paddle?
Inflatable kayaks are relatively more stable than common inflatable kayaks due to their wide decks. These kayaks are easier to control and paddle even in turbulent waters and, therefore, can be used by novice users as well.
How long do inflatable kayaks last?
If maintained properly, the majority of inflatable kayaks can last for around 5 to 10 years without affecting the performance. Therefore, they are highly recommended as compared to hardshell kayaks.
Are inflatable kayaks good for beginners?
Inflatable kayaks have proven to be an excellent choice for beginners entering the paddling world. Inflatable kayaks are budget-friendly, lightweight, easy to paddle, and transport making them the best option for newbies.
What is the best inflatable kayak for a beginner?
Here is a list of the best inflatable kayaks for beginners
Intex Explorer K2 Kayak
Sea Eagle 370 Pro 3 Person
Intex Challenger Kayak
Sevylor Quikpak K1
Sevylor Coleman Colorado
Airhead Montana Kayak
Sevylor Big Basin 3-Person Kayak
Wrapping Up
There are multiple inflatable kayaks available in the market, but it is difficult to choose the best product among such a huge variety. The above-mentioned tools are all remarkable; however, these three are worth consumers' admiration.
Intex Explorer K2 Kayak, 2-Person Inflatable Kayak because of its incredible durability and removable skeg support, which makes it easier to maneuver.
Sea Eagle 370 Pro 3 Person Inflatable Portable kayak due to its cost efficiency and self-bailing feature leading to automatic removal of water from the product.
Sevylor Big Basin 3-Person Kayak for its outstanding load carrying capacity and large space for comfortably placing the legs inside the cockpit.
Therefore, they are highly recommended for those looking for cost-efficient and performance-oriented inflatable kayaks
Towable tubes are a great source of entertainment. Check out our guide to the Best towable tubes.