A towable tube can turn a good day into a great day. Not only are towable tubes the best for extreme water sports but they let you enjoy the summer in unique and different ways. You can ride at faster speeds, perform tricks, and or sail steadily while lying down in a comfy position. They create fun for the whole family. However, you should keep in mind towable tubes come in different styles and tubes.
Various design features make each tube perfect for different types of riders and age groups. Getting a towable tube that meets your needs without breaking the bank is crucial. Our review of the seven best towable tubes will help you find your perfect match.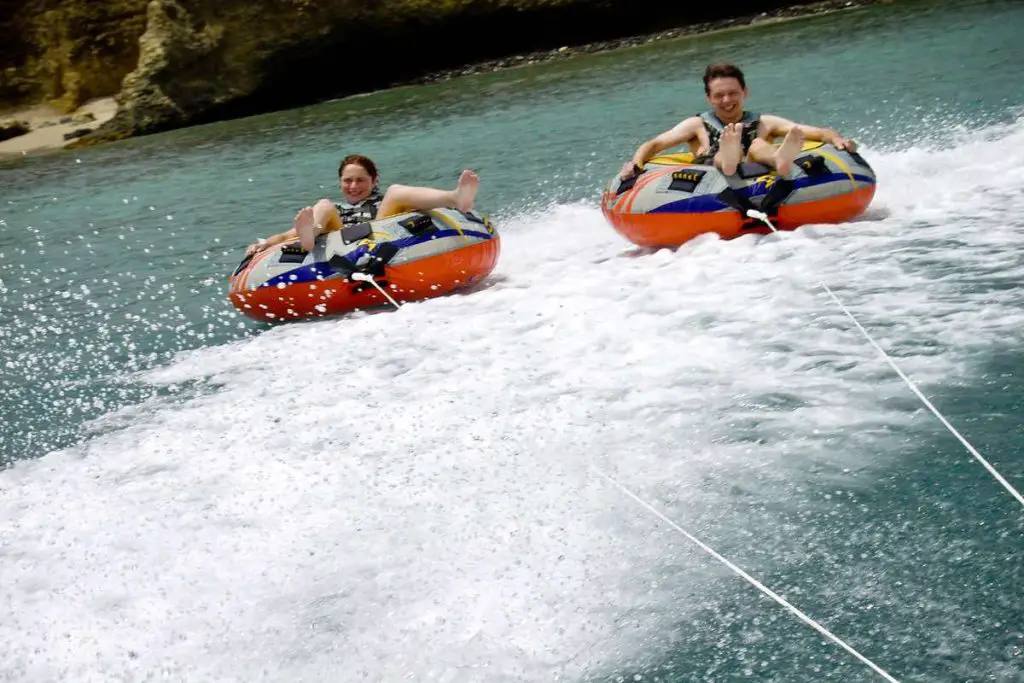 7 Seven Best Towable Tubes Reviews
(Water Tubes For Boating)
---
Like other water sports, make sure that you wear a life jacket or personal flotation device (PFD) and follow all the safety guidelines when tubing behind a jet ski or boat.
1. Airhead Mach 3 | Best Towable Tube for Boating
The Airhead Mach is the best towable tube for families having kids and toddlers. It can accommodate three adults or a family with 2 adults and two kids. It is ideal for couples, and they can occupy left and right seats to balance the equation. The wide bottom of the tube cuts down the speed and makes the tube impressively stable and steadfast.
What impressed us most is the spacious and safe cockpit design. This feature makes the towable ideal for kids and toddlers, offering a comfortable and secure experience. Plus, a remarkable construction quality further enhances the stability and durability of the tube.
It uses a high-gauge PVC bladder and heavy-duty nylon cover to prevent scars, leakages, and accidental deflation. This towable tube is designed for kids and families; it offers various safety features, including a safety valve and grab handles (necessary for both jet skis and boats ).
The fully padded non-slip neoprene handle offers stability at elevated speeds. Plus, a safety valve lets you quickly deflate and inflate the tube for better speed control. Finally, The Kwik Connect mechanism makes towing super fast and easy.
Airhead Mach cockpit-style tube is one of the top-rated products of the year and is ideal for fun-loving families. The impressive safety features a stable design that makes the tube perfect for toddlers and kids of all ages.
Into Kayaking? You may also like " Best Inflatable Kayaks "
---
2. Sportsstuff Poparazzi |Cool Inner Tube For Boats
The Sportsstuff is market-leading and has been producing quality aqua sports stuff and towable tubes for over a decade. Our first choice for the best towable tube is Sportsstuff Poparazzi which is ideal for 1-3 persons. The towable tube features quality construction with a vibrant color scheme, making the tube perfect for families and groups. What impressed us most about this tube is the heavy-duty padding.
The high-quality padding makes the tube exceptionally comfortable. The feature that makes the tube the best of all is its seating and positioning design. The tube offers multiple positions to three riders and lets them explore the waters differently. For instance, you can rest at the back in a comfortable position with your toes in the water. Also, it lets you ride from the front when you occupy the front seat.
I was also impressed by the convenience of safety walls for quick inflation and deflation, giving you better speed control and making your adventures safe and secure. The safety of the riders is further enhanced by the grab handles that let you stay in place while making your way through the currents and waves.
The unit also comes with a patented Kwik-connect accessory by Sportsststuff, making the rope connection a real breeze. The overall construction is durable, and it comes with a heavy-duty full nylon cover making the tube an exceptionally reliable option. The only flaw we noticed is the minor issue in the front design. The front of the tube sinks quickly as it is pulled by a boat.
The Sportstuff Poparzzi is one of the market's best towable tubes that can accommodate up to three adults or five kids. The tube comes with safety valves and sturdy grab handles, ensuring safe and secure rides.
---
3. Airhead G-Force Towable Tube for Boating – Best 4 Person Towable Tube
Second, on our list is the G-force 3 by Airhead. Airhead is one of the most reliable brands that has been producing quality aqua sports stuff for over 20 years. GF3 towable tube featuring an open top-side design can accommodate up to 4 adults. It features a beautiful three-color combination with green being prominent and a catchy design, making it the kid's favorite.
However, the fins of the tube are hard to reach for children, which is pretty disappointing. The most impressive feature we found is its top-side fins. These fins provide exceptional stability against centrifugal force, allowing you to enjoy more challenging adventures.
Plus, it features premium quality construction at a very competitive price point. It uses the industry's best 840-diner double-stitched nylon and offers unmatched durability. The tube is equipped with foam-padded side handles that let you explore the waves and currents safely and comfortably.
It features a patented Kwik-tethering system that lets you easily and quickly connect the tube with boats via ropes. The tube tends to sink from the front when pulled; therefore, it is recommended to keep sufficient weight at the back to balance the equation.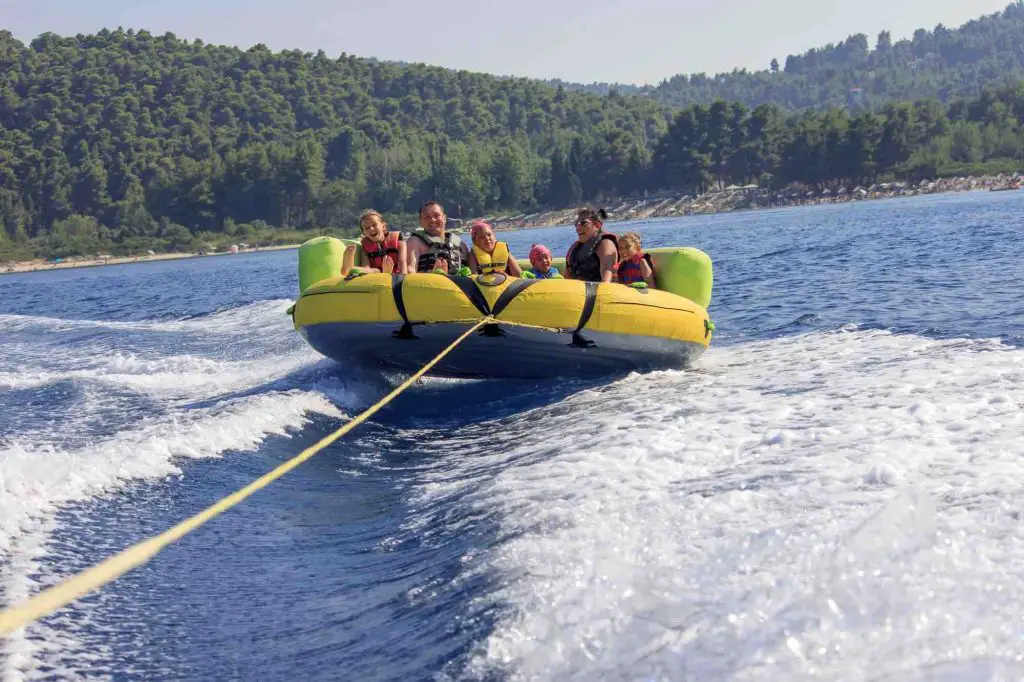 Airhead G-force is one of the safest and most reliable towable tubes you can buy in 2022. Its side-top fin design, and premium quality construction, make the tube the best option for a family or group of 4 persons.
---
4. SportsStuff Super Mable Top Rated |Best 3 Person Towable Tube
This is the second product by Sportsstuff that made its way to the list of the seven best towable tubes. Sportsstuff Super Mable towable tube combines quality, performance, and style, giving the best value for money. The simple yet unique design with vibrant colors makes it eye-catching for water-loving thrill-seekers. We loved the tube's overall design, but the feature we found most impressive is its comfortable design.
The air-cushioned walls with heavily padded seats and backrests offer unmatched comfort while riding through the waves. It features a simple 3-seat design that welcomes 1-3 riders. You can lie down at the back to enjoy or challenge yourself by riding from the front on this Super Mable Tube. Additionally, it comes with various safety features to make adventurous rides safe and secure.
It comes with grab handles at multiple points that keep you stable while making your way through the waves at elevated speeds. Plus, a speed safety valve facilitates quick inflation-deflation and gives the rider smooth speed control. Like other tubes by Sportsstuff, it also features patented Kwik connect technology with two towable points. Kwik Connect saves you both time and effort while tethering the tube with the boat.
Dual tow potent lets you explore the water differently every time. The construction quality is also awe-inspiring. From foam padding to nylon cover, everything on the tube is made of premium quality materials making the tube a durable and safe option. The tube can only accommodate three adults, which is a bit limiting considering its price. This feature is quite disappointing for large families and groups.
SportsStuff Super Mable is made with Industry's top-quality materials and offers the best value for money. Plus, its dual-tow design and patented Kwik-connect technology add more fun and versatility.
---
5. Sportsstuff Flyer Series – Best Water Tube For Boating
SportsStuff Stunt Flyer is an affordable yet highly durable towable tube ideal for fun-loving adults and couples. This round deck tube can ideally accommodate 2 people but works well even with three people. What we found most appreciable is its round deck design.
The tube is made slightly thick and heavy from the front and offers a large and flat surface that provides a fast riding experience while lying on your stomach. Safety and stability is the major concern of water-sports lovers. Thankfully this tube combines quality construction with loads of safety features, ensuring fun and safety at a single point.
It uses heavy Gauge PVC for the bladder, making it exceptionally strong. Plus, EVA pad construction gives you the confidence to explore the water more wildly as it prevents scars and leakages.  However, the tube is slightly heavier and hard than its counterparts. Therefore some users find it harsh for the body and difficult to handle.
Plus, it comes with a one-way Boston valve that lets you easily inflate and deflate the tube. The fully padded grab handles provide stability to the riders at elevated speeds, making the rides full of fun and secure. The built-in straps and Kwik Connect technology make the boarding and Towing super easy for a ready-to-go fun experience.
Sportsstuff stunt flyer with a heavy front and round deck-style offer exceptionally fast speed and fun for all types of watersports. Plus, high-quality construction and safety features add more value, making it one of the best towable tubes.
---
6. Airhead Hot Dog | Towable Boat Pulled Tube
The Airhead Hot Dog with a slim geometry is specially designed to provide extreme fun to thrill-seekers. It is one of the most spacious towable tubes available in the market and can accommodate 1-5 riders for group fun and adventure. What we loved about the tube is its slim and sharp bottom.
The slim design reduces the drag giving you a fast and thrilling riding experience. As you can expect from an Airheads product, it features top-tier construction quality giving the best value for money. The EVA added inside the tube is of high quality. The padding provides support and cushion to the body parts coming in direct contact with the tube.
Some people consider the tube for kids and toddlers due to its cockpit-style seats. However, it is relatively unstable and rides fast; therefore, we do not recommend this for kids. Plus, a heavy-duty nylon cover is built to last and prevent accidental leakage and air deflation.
Plus, as a safety feature, it comes with neoprene fully padded handles with full anti-slip grip and knuckles guards. Finally, we really appreciate the Kwik connect rope system that facilitates the quick and effortless towing of tubes with a boat.
Airhead Hot Dog is one of the best towable tubes that deliver exceptional performance for extreme water sports. Built with top-tier quality materials and a slim bottom design, this tube is worth every single penny you pay for it.
---
7. Sportsstuff Charriot Warbird – Best Rated Towable Tube
The Sportsstuff Charriot Warbird is one of the most spacious towable tubes and can take your summer fun and adventure to new heights. The Charriot Warbird, with a weight-holding capacity of 360 pounds, can accommodate up to four adults or 6 kids. It is available in two different models CW2, CW3. CW3 is more spacious and is ideal for big families and groups.
The custom graphic designs with vibrant color schemes make the tube eye-catching and attractive for kids. The most impressive feature of the design is its extra-wide bottom. This wide bottom and fully padded seat provide unmatched comfort and stability, making it perfect for extreme water sports.
The tube features speed safety valves for straightforward inflation and deflation to give the riders better control over speed. The padded grab handles with non-slip surfaces offer a better grip and keep the riders stable even during extreme fun. Like other Sportsstuff products, it also uses Industry's best materials. From PVC bladder to nylon cover, everything is sturdy and strong, making the tube exceptionally durable.
Another bonus you will get with this tube is the dual-tow points. It allows you to tow the tube with a boat in unique ways for different sporting activities. Plus, a Patented Kwik Connect mechanism makes the tethering quick and effortless. The only problem we found with this tube is the inflation mechanism. You will need an extra pump to inflate the tube, which is a time-consuming and tiring process.
Check out the " Best Electric and Manual Pumps For Inflatables "
Charriot Warbird towable tube by Sportsstuff with quality construction and stable designs deliver top-tier performance for big families and groups. The tube features an attractive design coupled with many safety features making it the kid's favorite towable tube.
---
Top Towable Tubes For Boats Buyer's Guide
Towable tubes don't come cheap, and therefore it is crucial to figure out the product that gives the best value for money. You must consider a few safety and design features to get the most appropriate and quality products. Here is a complete guide on features you must consider before buying a towable tube.
Number Of Riders
This is the most common and most important consideration you should make before buying a towable tube. Some towable tubes can accommodate 1-3 riders, while some can handle 4-5 adults. The capacity of the towable tube can be determined by the number of seats provided and the cockpit area.
The large towable tubes that can accommodate up to four adults or 6 kids are either preferred by commercial businesses or adventure-loving families. The families should consider the towable tubes with spacious cockpits to accommodate kids and toddlers. Also, tubes with a capacity of 1-3 persons are ideal for couples and small groups.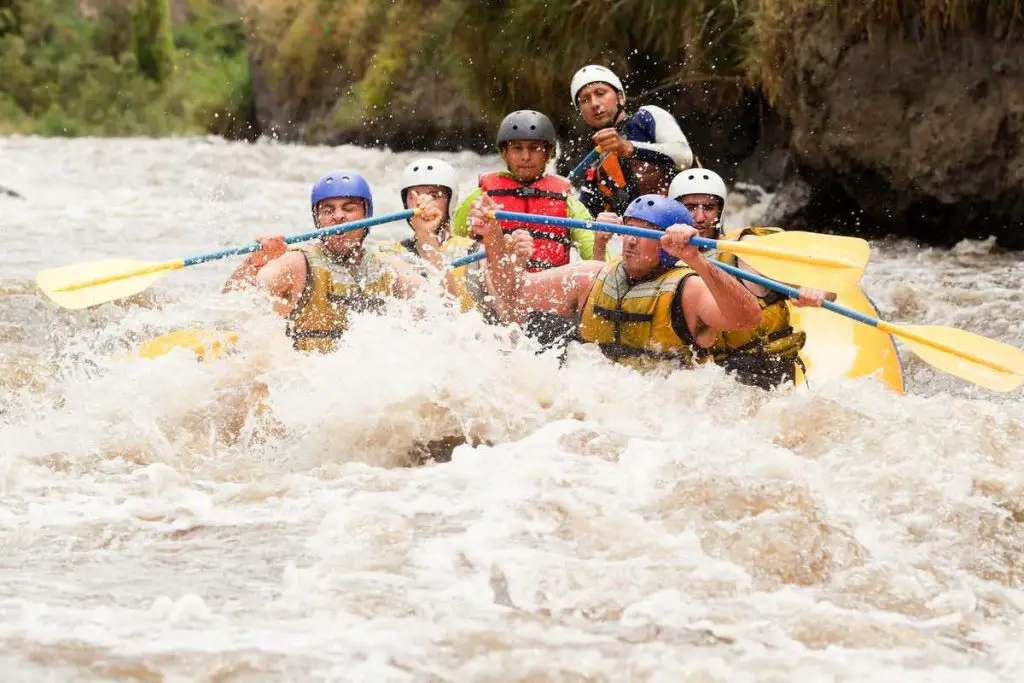 Design
An adventurous and full-of-fun experience must go with the right design of a towable tube. Various design features make the tubes perfect for different types of riders. Unlike in the past, you can now get the designs that let you stand, lay down, and even kneel at the front. Families with kids and toddlers prefer gentle and safe rides.
They should look for tubes with spacious cockpit designs that offer more space to settle down. The tubes with wide wingspan and bottoms offer more stable and gentle rides and better speed control and are best for such families. The Towable tubes with thinner bottoms are ideal for thrill-seekers as they offer fast speeds and sharp turns.
Comfort
Comfort should be your top priority as it is the key to fun and safety. Modern towable tubes come with a bulk of soft padding inside that offers exceptional cushion and support. Also, the air-cushioned backrest and padded handles make your rides impressively comfortable. In short, you should seek the tubes that offer support and cushion to the back and arms.
Inflation
The inflatable towable tubes should be well-inflated and wrinkle-free. A well-inflated tube offers ease of maneuverability and stability. Also, you should consider the effect of water temperature on the level of inflation and should consider the tubes accordingly.
Tow Point
For riding on a towable tube, you need to attach the tube with a boat via a rope. The rope is connected at towing points on the tube. The tubes with towing points at low levels are difficult to handle, and it becomes challenging to keep the rope out of water.
The best thing is to get a tube with multiple towing points. It will create more possibilities to connect the tube with rope. You should also consider the towing mechanism. Modern towing tubes come with direct connect clips like Patented Kwik connect systems, offering quick and easy connection.
Durability
Durability is the feature you should be concerned about most. A durable tube not only gives you value for money but also ensures safety. You should look for the tubes featuring premium quality materials to prevent accidental deflation, sink, and punctures. Reliable towable tubes deliver top-tier performance for up to three boating seasons.
Safety Features
Safety is another major concern for people seeking fun in the water. Therefore it is critical to look for safety features in a towable tube. Safety valves facilitate quick inflation and deflation, offering more controlled and secure rides. Plus, grab handles let you secure the safe position while making your way through the rides and handle the elevated speeds. You should also consider the reliability of airlocks and towing mechanisms.
Budget
Budget is the feature that significantly affects your choice of inflatable tubes. Many people having budget constraints look for affordable products. Keep in mind that many affordable products compromise quality and could have possible risks. It is recommended to invest in competitively priced products without making a compromise on quality and safety features.
FAQs
Are airhead tubes good?
Airhead is one of the most reliable brands owned by Kwik Tek, which has been producing quality water sports gear for over a decade. Airhead towable tubes are the top-rated and best-selling on Amazon. They feature top-tier construction quality and remarkable design offering the ultimate summer fun.
What are the tubes called that you pull behind a boat?
Such tubes are called towable inflatable tubes. These tubes are available in various sizes and designs and can be used for various water sports activities. Towable tubes are inflatable and offer a faster and more thrilling riding experience behind the boat.
How far should a tube be behind a boat?
The minimum distance between the towable tube and boat must be 100 feet. Although the ropes are normally 75 feet long, but it's better to have 100 feet long rope.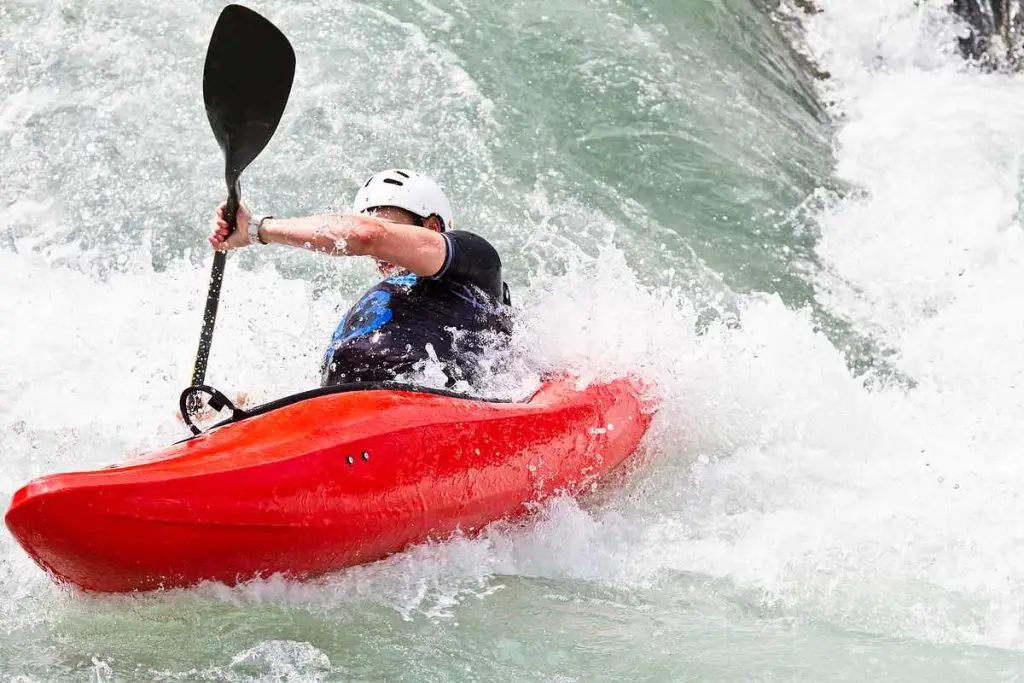 Wrapping Up
If you don't want to get your day ruined by falling off from an unbalanced tube or getting accidental deflation, buy the products that go perfectly with your needs. All the products on our list of best towable tubes offer great value for the money; our top-three picks from the list are:
Airhead Hot Dog | Towable Tube for Boating for its fast speed, top-tier construction, anti-slip neoprene handles, and Kwik connect system.
Airhead Mach | Towable Tube for Boating for its exceptional stability, cockpit design, and remarkable safety features.
Sportsstuff Flyer Series Towable Tube for its Boston safety valve, Kwik connects system, reliable quality, and round-deck style.
Safety should be the top priority while buying water-sports gear and related accessories. You should look for a well-balanced tube with a reliable safety valve and secured seating positions.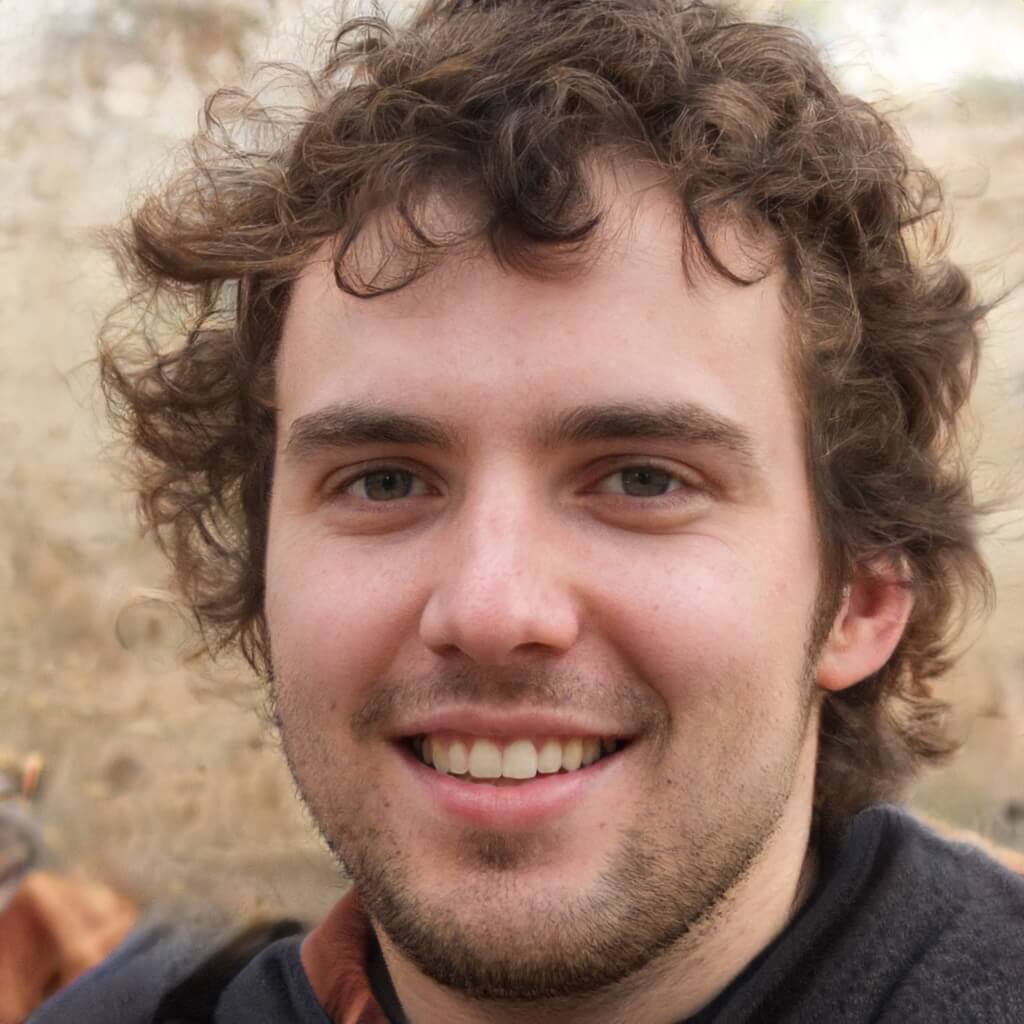 Hi, I'm Randy R. Lios and the owner of Floating Kayaks. I've always been adventuresome at heart. From the time, I got my first kayak at age 18 until now when I have multiple kayaks with accessories and spend 5-6 hours researching all the new related stuff in the market. I have always been fond of fishing since my childhood and kayaking is part of my weekend routine.