Buying a new kayak is a big decision. Your kayak is your home on the open water. You need to make sure you have a comfortable home with lots of storage for your belonging. With all the different options on the market, it may be overwhelming to find the right one.
Our guide to the top fishing kayak brands will let you know about each brand's background, the type of fishing kayaks they offer, and all of their unique features.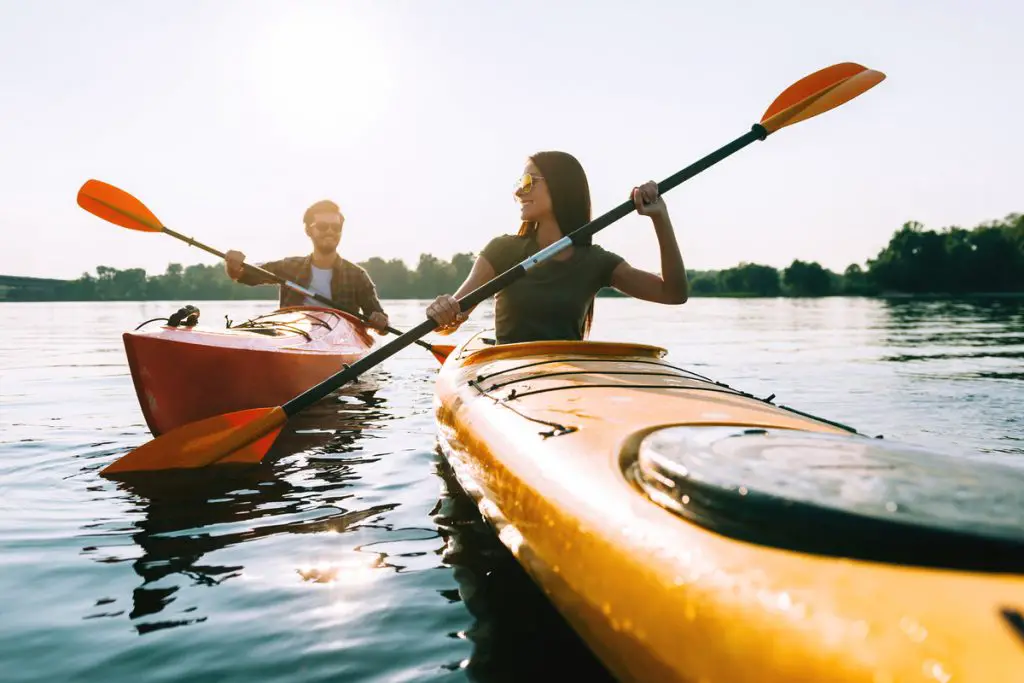 15 Best Fishing Kayak Brands Reviewed
1. Advanced Elements
The Advanced Elements kayak is one of the most famous and trusted brands when it comes to inflatable kayak technology. They make inflatables with cutting-edge technology for recreation, whitewater, and fishing. They also provide excellent customer service.
With drop stitch floors and high-quality material, these inflatable kayaks come durable and perform quite well on almost all types of water best suited for fishing.
Straightedge Angler and Straightedge Angler Pro are two of their most popular inflatable fishing kayaks. The aluminum frame technology makes the vessel cut through the water smoothly, and skeg-like stern helps you track straight.
Finally, if you are looking for high quality and durable inflatable kayak for fishing, Advanced Elements is undoubtedly the best choice. Also, the inflatable is easy to carry and store.
2. Bonafide Kayaks
Bonafide is a US-based kayak company founded in 2016. With big plans, their simple strategy is to make high-quality and well-engineered fishing kayaks.
They are known for their hardshell sit on top fishing kayaks. HiRise Kayak seating allows the angler to sit with bent knees, and SeatRack helps you lower the seat position.
On top of gunwales, you can find PerchPads for a better standing position.
3. Feel Free Kayaks
Based in North Carolina, Feel Free is more than a company that offers quite innovative kayaks and accessory brands in the market. Their team is striving hard in the evolution of kayak technology and paddling accessory design every single day.
The kayaks they offer include hardshell sit-on top paddle and pedal yaks. They are also offering OVERDRIVE MOTOR ADD-ON (MOTORDRIVE) powered by a 12 V battery with a remote.
4. Hobie
Hobie is in the game of making super high-quality crafts for over 70 years. Their thoughtfully engineered construction and durability make them one of the most trusted and best fishing kayak brands.
The kayaks offered by Hobie include
Some of the Hobie kayaks have the added benefit of being fitted with a pedal drive propulsion system.
Features of Hobie Pedal Kayaks
The MirageDrive Pedal System: Two underwater fins to drive the kayak
MirageDrive 180: two underwater fins that drive the kayak in a backward direction too
360 MirageDrive: underwater fins that have the ability to spin and move the yak in any direction.
KickUp Fins: Underwater fins that scrunch up in case of any obstacle.
As your hands are free from paddling, Pedal yaks allow you to operate multiple rod holders. Most of the Hobie kayaks are best for stand-up fishing as they come with a wider and more spacious deck.
Hobie Mirage Pro Angler 12 is one of the most famous pedal fishing kayaks offered by Hobie.
Also Check : Best Fishing Kayaks
5. Lifetime Kayaks
Lifetime is one of the best fishing kayak brands if you are looking for a budget-friendly kayak with a minimalist design and good performance on the water. They offer several tandem and solo use fishing kayaks.
Lifetime is one of those brands that are producing well-crafted hard-shell kayaks for tandem fishing. So if you want to fish with your partner, Lifetime is a good choice.
You won't see a bunch of inapplicable features and accessories on a Lifetime kayak. Their minimal design and simple but necessary features make them the best choice for beginners.
Some of their most famous fishing kayaks are Tamarack Angler 100 and Stealth Pro Angler.
6. Native Watercraft
The Native Watercraft makers say
As busy and stuffed as the world seems, there are still calm places to explore, wildlife to encounter, memories to photograph, fish to reel in, catch, and release. These places are often found in our own backyards. And there's no better way to discover them than in a Native Watercraft.
They offer hardshell, sit on top or sit inside, paddle, and pedal kayaks.
FirstClass seating
Propel Pedal Drive
7. Ocean Kayak
The Ocean Kayak origins back in a backyard in Malibu, California in 1971. Their owner took a surfboard and carved out two places – a place to sit and a place for his scuba gear to rest. That's right- Ocean kayak was born and the rest is history.
Ocean Kayak has built a solid recognition as a manufacturer of sit-on-top fishing kayaks.
Ocean kayaks are extremely stable, the reason why they are trusted by professional anglers and kayakers.
The Ocean kayaks offer both paddle and pedal yaks (with PDL drive) for handsfree movement.
PDL Drive: Pedal drive with forward and reverse propulsion. With a 10:1 gear ratio, the kayak can reach the 5.5 miles per hours speed.
Element Seating System: An adjustable, quick-dry, and breathable seating system.
Active Comfort System 2.0: Seating system with underleg support.
8. Old Town Canoes And Kayaks
Old Town Canoes and Kayaks are born out of a century of experience manufacturing watercraft with the goal of facilitating unforgettable experiences on the water.
Whether you're out for fishing, open water kayaking, or paddling in the lake, there's an Old Town watercraft for every type of thrill.
Many of their vessels offer rails along the gunwales for attaching accessories and anything else you want to keep within your reach. They all have large, open cockpits that permit stable stand-up fishing.
The PDL Drive: Pedal drive with forward and reverse propulsion. With a 10:1 gear ratio, the kayak can reach the 5.5 miles per hours speed.
Element Seating System: An adjustable, quick-dry, and breathable seating system.
Active Comfort System 2.0: Seating system with underleg support.
Some of the best Old Town fishing models include Topwater 120, Predator MX, and Sportsman Bigwater 132, but you have many models to choose from.
9. Pelican Kayaks
For over 50 years, Pelican has strengthened its expertise in thermoforming to produce durable, quality products at affordable prices. 
Pelican makes some of the lightest rigid kayaks on the market. This makes them an incredible choice if you have decided to get a hardshell kayak, but you don't want something bulky and hard to handle.
RAM-X Technology: Uses a multiple layer material with high impact resistance and restores to the initial shape after a hard impact, with a UV shielded finish.
Many models offer removable storage compartments.
Pelican kayaks are crafted with more than 50% recycled material.
10. Perception Kayaks
Next on our list of best fishing kayak brands is Perception Kayaks. The company is based in Greensville South Carolina.
Perception Kayaks is a product of passionate and trusted kayak manufacturers within the guiding and outfitting communities. They make super-stable kayaks in a wide variety of sizes and shapes for paddlers of all experience levels.
They offer exceptional fishing kayaks (both sit in and sit on top) that allow you to bring along enough gear for a full day of fishing. The aluminum frame seats offer great ergonomic support and raised vantage points for better vision.
Some of Perception's popular kayaks include Pescador Pro 12.0 and 10.0, Pilot 12 (Pedal Drive). Recently they have introduced a budget pedal drive fishing kayak called the Crank 10.
11. Sevylor
Sevylor is another prominent name when it comes to inflatable fishing kayaks. Even if they don't provide the same high-quality construction as Advanced Elements' kayaks, still have the head start of being available at much more affordable prices.
They have a distinction in making a wide range of inflatables, including kayaks, paddleboards, canoes, and much more.
Finally, Sevylor has done it; they have managed to include mounted fishing rod holders in their design. This makes them handier for anglers that like to bring multiple rods and reels when heading out on the water.
Like most inflatables, Sevylor's are super easy to transport and compact to store when not in use.
Some of the Sevylor's most famous and best-selling fishing kayaks include the Coleman Colorado 2 and Tahiti Hunt Fish.
12. Sea Eagle
Sea Eagle is another renowned brand if you're primarily looking into the world of inflatable fishing kayaks. They offer various options that can accommodate one to three paddlers, depending on your preference.
Their inflatables are portable, light, compact, and extremely durable. Whether you're looking to explore nearby waterways, fish rivers, or set out for open waters, Sea Eagle inflatables can take you anywhere.
RazorLite: Come with drop-stitch all over.
Explorer kayaks : come with self-bailing valves
FastTrack kayaks: They have a sleek, curved shape with cutting edge "NeedleKnife Keel" with hardshell performance and the benefits of an inflatable.
Some of the famous Sea Eagle fishing kayaks include SE 370 Pro and Fasttrack angler series.
13. Vibe Kayaks
Since 2013, Vibe Kayaks has focused on allowing paddlers of any skill level to experience the joy that comes with getting closer to nature. The brand is based on a passion for water, fishing, and outdoor living. Its products are the ideal blend of good appearance, exceptional features, and affordability.
Vibe kayaks hard shell sit-on-tops are made up of a rotomolded single piece of polyethylene. You can find the gear mounts of several models. Not to forget about the supportive Vibe Hero Seat that is comfortable enough in two positions.
14. Wilderness Systems
Wilderness Systems kayaks possess some of the highest quality fabrication of any kayak on the market today. Their kayaks also include many fishing-specific features that seasoned and beginner anglers will admire.
All of the Wilderness Systems fishing kayaks come with a raised aluminum frame seat and spacious cockpits for anglers. You'll enjoy a raised viewpoint, while later will let you stand and remain stable if you want to improve your casting.
The yaks offered by the Wilderness systems include sit on top, sit inside hard shell kayaks. Besides, they have their own pedal drive system. The Helix pedal lets you drive your kayak with ease while your hands remain on your fishing rod.
Helix MD Motor drive comes with a rechargeable lithium battery compatible with most of their fishing kayaks.

Frequently Asked Questions (FAQ's)
How much does a decent kayak cost?
Inflatable kayaks are the cheapest ones. They cost around 100$-500$ depending on the material and features. Fiberglass kayaks cost around 150$ while the rotomolded polyethylene ones start from $500. 
Where is the best place to buy kayaks?
We have made a list of the best places to buy kayaks from.
1. Amazon
2. Rei
3. Austin Kayak
4. Walmart
5. 4 Dick's Sporting Goods
6. Cabela's

When should I buy a kayak?
Dealers mostly offer the best discount deals on Memorial Day (the last Monday of May) and the Christmas holidays ( End of December). The other feasible time to buy a kayak is after the prime kayaking season around August.
Do kayaks hold their value?
When in good shape, they go down to half price in a few years. The labor cost, materials expense, and shipping have surged so much in the last years. Composite kayaks are durable and hold their value well.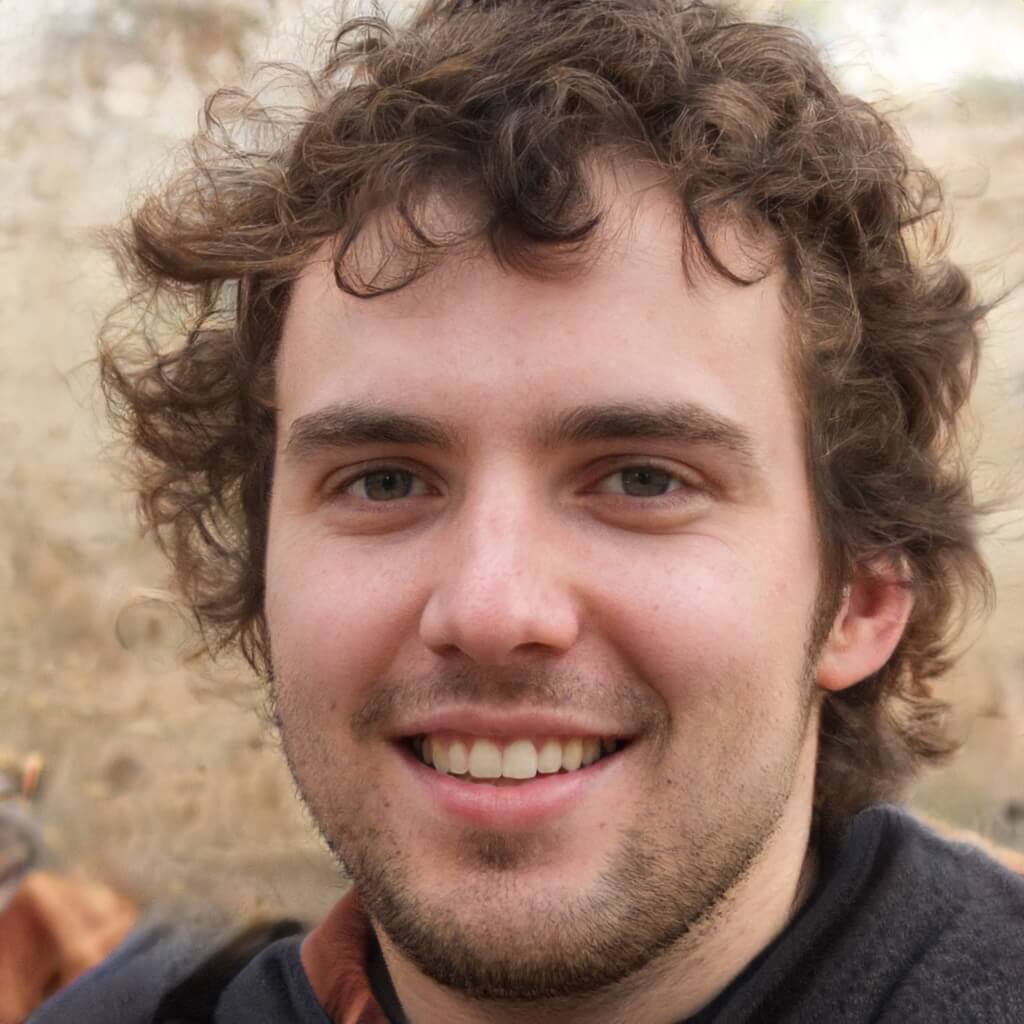 Hi, I'm Randy R. Lios and the owner of Floating Kayaks. I've always been adventuresome at heart. From the time, I got my first kayak at age 18 until now when I have multiple kayaks with accessories and spend 5-6 hours researching all the new related stuff in the market. I have always been fond of fishing since my childhood and kayaking is part of my weekend routine.