Gliding through the water in a kayak can be exhilarating, regardless of skill level. However, staying afloat can be a bit of a challenge when tackling more intense streams. Getting out of the water can also be challenging if the kayak is not adequately balanced, but thankfully, some kayaks have airbags to help you stay balanced and afloat. 
Some Kayaks have airbags to allow a kayak rider to retain buoyancy and steadiness. Airbags can keep you afloat when exiting the boat. They also help keep the kayak from filling with water, even in turbid conditions. 
In this article, I will explain why some kayaks have airbags and teach you how they work. I'll also help you understand airbag functionality and talk about some of the rivers that boaters should ride with caution.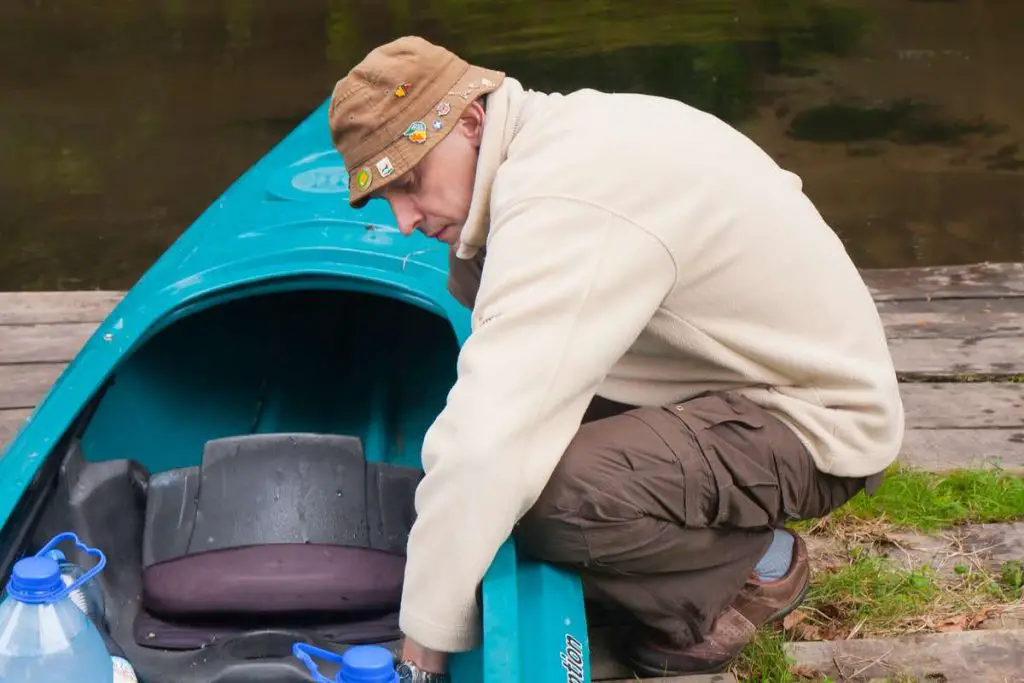 A Short History of Kayaking and Airbags
Whitewater Kayaking as we know it today dates back to the mid-1800s. The sport, while adventurous, could be considered dangerous due to the effect that rushing rivers can have on a kayak. It was not until the 1980s that kayaks and similar boats evolved for safety. 
According to Men's Journal, some of the first whitewater canoeists stuffed their boats with tractor-trailer inner tubes and other buoyant objects to stay afloat while running Class IV drops. 
Created by Mike Yee, airbags for canoes revolutionized whitewater rafting. 
Airbags became a new standard for boat manufacturers using innovations like end cages, D-rings, and thigh straps. Nowadays, they can be found in most canoes, rafts, and, most importantly, kayaks.
Reasons Why Some Kayaks Have Airbags
John W. Hetrick created the standard airbag. Specifically used for automobiles, airbags could provide a cushion for people experiencing crashes. 
Automobile airbags are hidden, only inflating the second an impact begins. As a tool, airbags are crucial as they provide cushioning during a crash. For Kayaks, though, airbags have a completely different purpose. 
So, let's talk about what kayak airbags can do for you and your boat: 
Airbags Keep Your Kayak Stable During a Wet Exit 
First of all, kayak airbags can assist in making a wet exit. As implied, a wet exit is the process of exiting your kayak and returning to shore. However, since some boats can be unwieldy, a wet exit can have a different meaning – you could flop into the water while struggling to get out of the boat. 
Kayak airbags keep your boat stable while performing the wet exit. The airbags increase the boat's buoyancy and stability, helping it stay in position while you climb out. Thus, implementing (or acquiring) airbags will ensure a smoother transition from land to water.
Airbags Make Kayaking Safer
Airbags (also known as Float Bags) can also make your kayaking trips safer. 
Kayak float bags can displace hundreds of pounds of water to retain buoyancy. As a result, they keep your kayak away from the rocky floor of rivers and streams, preventing damage to the boat. 
Airbags are also great for recovering capsized kayaks. If your boat flips or fills with water, the airbag will help it stay high above the water for an easier recovery. In the worst cases, the airbag will float while the kayak rests under the water, which makes finding your lost kayak manageable. 
They can also act as a flotation device for anyone who falls from their kayak or gets lost in the current. 
Airbags function well for kayakers of all experience levels since they can keep you safer no matter what water you are in. Therefore, I recommend finding a kayak fitted with airbags to stay safe.
If you're a novice kayaker, you're probably worried about tipping over. Find out whether a kayak flips more easily than a canoe in my comparison article. [Is It Easier to Flip a Kayak or a Canoe?]
Airbags Increase a Kayak's Ability To Traverse Rough Waters and Drops
Some kayaks come equipped with airbags to face heady waters. While most kayaks are readily suited for the water, airbags can make your kayak better for rapid waters and rough drops. 
Certain rivers, such as the "Little White Salmon" in Washington, USA, can be dangerous for kayakers. They may contain continuous high-speed streams, waterfalls, and rocky terrain. 
Inexperienced kayakers are bound to encounter an accident on these rivers since the river might pull you down and trap you on the rocky riverbed. However, with some airbags, your kayak has a better chance of coasting over waterfalls and rocks, helping you stay afloat. 
If you or someone you know is a beginner, starting your kayaking venture with calmer, shallow waters are best. They should also ensure they start at a time without wind to retain a steady ride. And last but not least, they should always have airbags in their kayak to help make navigation easier. 
Where To Find Kayak Airbags
If you are an experienced kayaker or a beginner looking to start your journey for the first time, buying the appropriate gear from your nearest sports store (i.e., Dick's Sporting Goods, etc.) is best.
In addition, some modern kayaks come bundled with airbags. Examples include the Navarro 110 Aquaglide Kayak and the Blackfoot Angler 130 Aquaglide Kayak. These models are ideal for kayakers of any experience level who want a reliable vessel. 
You can still purchase airbags separately if your kayak does not come with any. 
The most common float bag available is the NRS Kayak Stern Float Bag (links to Amazon). Part of the Infinity series, the bag fits in your kayak's stern. The extra flotation helps kayakers keep water out of their boats and makes the boat more stable. In addition, the bag is made with urethane metal, best to ensure reliable performance and reduce leakage. 
However, you'll find plenty of different models out there. The important thing is just to have some to prevent emergencies and make your journey easier.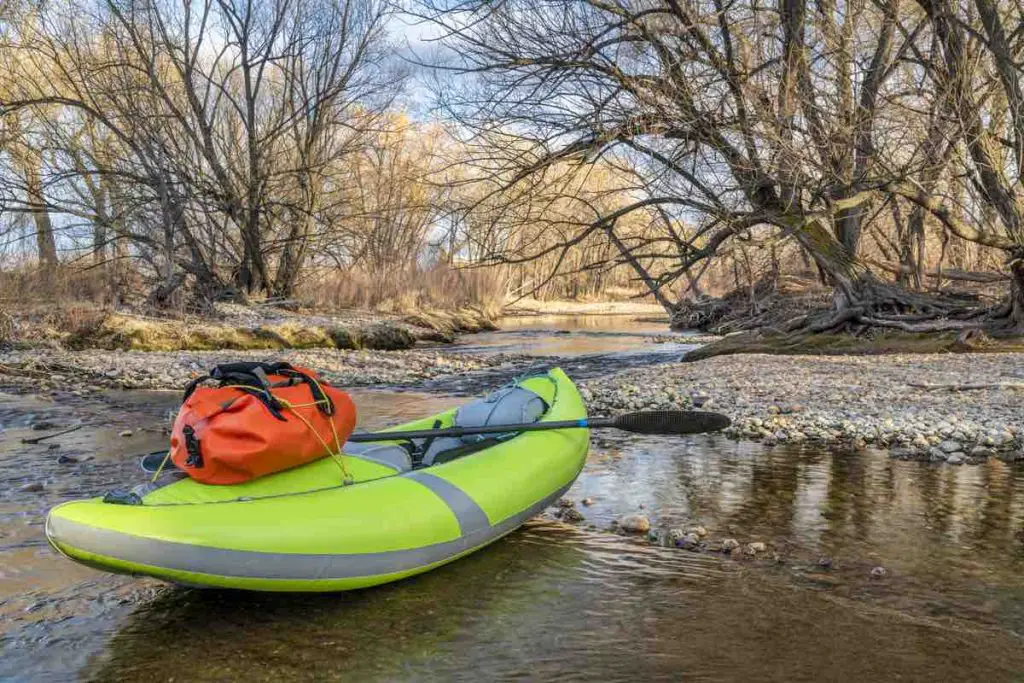 Final Thoughts
Kayaks come fitted with airbags because they provide a safety net for riders and increase the boat's buoyancy.
Airbags come fitted in most kayaks these days, providing a smoother experience for the rider. If you are someone new to kayaking, it is best to have a kayak fitted with the appropriate gear and airbag. No matter how intense the waters get, a good airbag will keep you steady.
Sources