Getting stuck in the rain while kayaking doesn't need to be a misery. Kayaking is an awesome activity and it's always worth doing, even if you have to do so during terrible weather conditions such as heavy precipitation. If you're not sure how best to prepare for this type of situation or what types of gear are essential when going out on the water, stick around. We'll tell you everything that matters here today.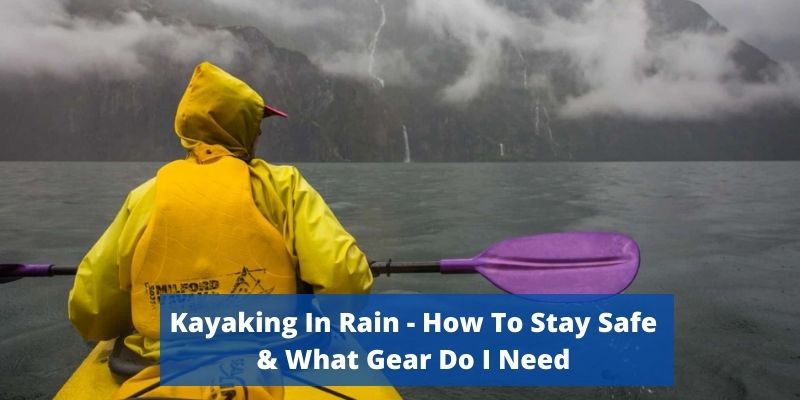 Is Kayaking In Rain Safe? Can You Go Kayaking In Rain?
Yes, you can go kayaking in the rain. If you are prepared for it and equipped with the right gear, this experience can be really fun.
Well, First Of All
Check Weather Conditions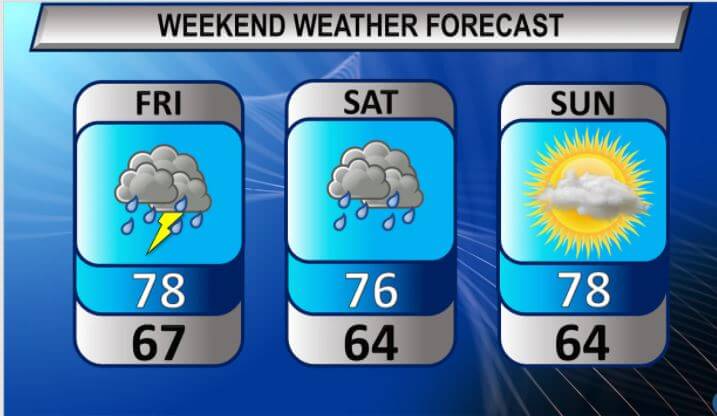 In the rain, kayaking is usually safe. However, it's important to stay informed about water conditions and plan accordingly. For instance, when it rains for multiple days in a row may result in increased sea levels or fast rapids on rivers and other bodies of water.
The rain may increase the strength of water currents even without rapids. So, visit local kayaking communities and wildlife authorities to gather as much information about river conditions as possible before going on a trip down waterways with strong currents or other bodies of water like rivers.
Stay Visible
With reduced visibility in the rain, it is important to stay visible for safety and so that other paddlers can see you in case any accident occurs. Kayakers at night should use a white kayak light for better visibility.
Use Spray Skirts (Stop Water From Getting In)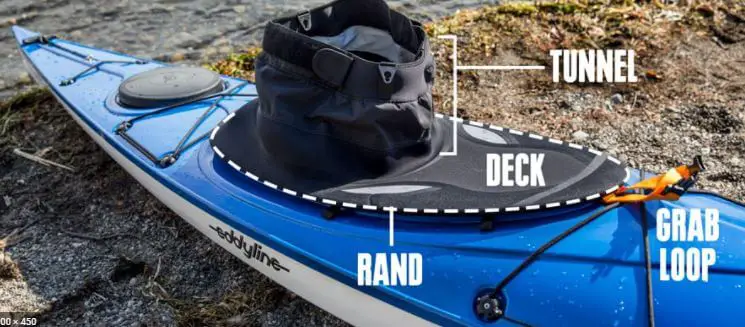 The best way to prevent the rain from entering your sit-inside kayak is by attaching a spray skirt. A spray skirt will form a watertight seal around you, keeping everything dry and cozy inside of the cockpit.
If you are on a sit-on-top kayak, then it will be difficult if not impossible for you to attach a spray skirt. This means that rainwater could potentially fill up your deck while paddling through the stormy waters outside. However, there is no need to panic.
Simply make sure that none of your scupper holes (the little round holes along with the kayak) have become clogged by dirt or other debris; this way water won't pour into and flood your cockpit area where you're sitting. If worse comes down to worst and some do manage their way inside despite precautions taken beforehand, bring along an absorbent sponge to mop it up.
Check: Best Spray Skirts
How dangerous is kayaking when raining?
Although kayaking during rainy weather may seem like a possibility at first glance, there are many potential problems that could arise unexpectedly and spoil your day on the water.
One of the possible accidents you might encounter while kayaking in the rain is drowning due to increase level of water caused by rainfall.
The cold water can cause the human body to have a decrease in temperature. This is known as hypothermia, which may occur from lack of clothing or because someone has been completely submerged into the water after their boat capsizes.
Getting struck by lightning while you are outside is a terrifying experience.
Kayaking in the rain makes you more susceptible to dangerous collisions with rocks.
The waves and winds in the rain make kayaking difficult, so you easily get exhausted when trying to control your boat.
Can You kayak after it rains?
Yes, you can go kayaking after rainfall, but it could be daunting if you do not know what to expect. Before embarking on your journey, it is best to prepare yourself with the knowledge of how safe or unsafe a particular river will be after rainfall due to high water levels and dangerous bacteria that may exist in some rivers.
What To Wear? Kayaking In Rain Gear & Accessories
When it rains, staying dry is most likely your main focus. The type of clothing you choose will influence this process and another factor that might be important here would be the temperature outside on the water.
Synthetic Fibers
If you're planning on paddling in the rain, synthetic fabrics are your best bet. They tend to dry quickly and wick moisture away from you better than natural fibers can. The number of layers needed will depend on how cold it'll be while out there – a good idea is carrying an extra waterproof bag with spare clothes or shoes just in case.
Should I Wear A Dry Suit Or Wet Suit?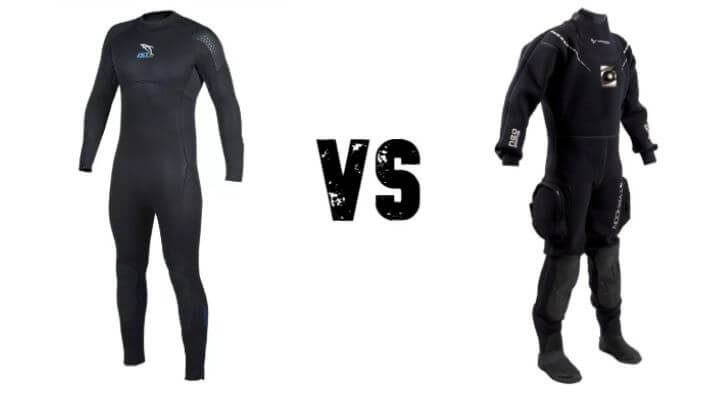 When kayaking in the rain, you may choose to wear a dry suit or wetsuit. The drysuit is waterproof and will keep your body completely dry whereas the wet suit allows water between its layers of fabric which then acts as insulation.
Hats Or Helmets
Broad-brimmed hats are a good choice for staying dry in the rain while wearing a helmet can help protect you from getting injured if your head crashes into rocks or hits other objects.
Waterproof Jacket
This is a great way to stay warm during the winter especially when it's raining.
Rash Vest
A rash vest is a comfortable option to wear underneath your wetsuit. It makes it easy for you to put on or take off the suit, as well as prevents any irritation from occurring due to contact between the two materials.
Life Jackets
When you get capsized while boating, life jackets can be your savior as they give you the freedom to move around and keep afloat.
Check: Best Kayaking Life Jackets
Waterproof Socks
If you step into water that rises above your socks, a waterproof sock is ideal. It should be replaced yearly because it loses its ability to keep out the water due to friction between itself and shoes or sandals.
Boots
Kayakers should wear sturdy boots that come up to their calves. This protects them from getting hurt by stepping on sharp objects and staying dry if they step in the water. I would personally recommend wearing neoprene boots.
Check: Best Kayaking Shoes
Wrapping Up (Kayaking In Rain)
The rain shouldn't stop you from kayaking fun. Kayaking in the rain can be a great time, as long as you have the right gear to keep your body safe and dry. First, make sure that it is okay for kayakers to paddle by checking how windy or rainy it will be on any given day, then prepare accordingly with specialized clothing such as water-resistant jackets and pants along with neoprene boots.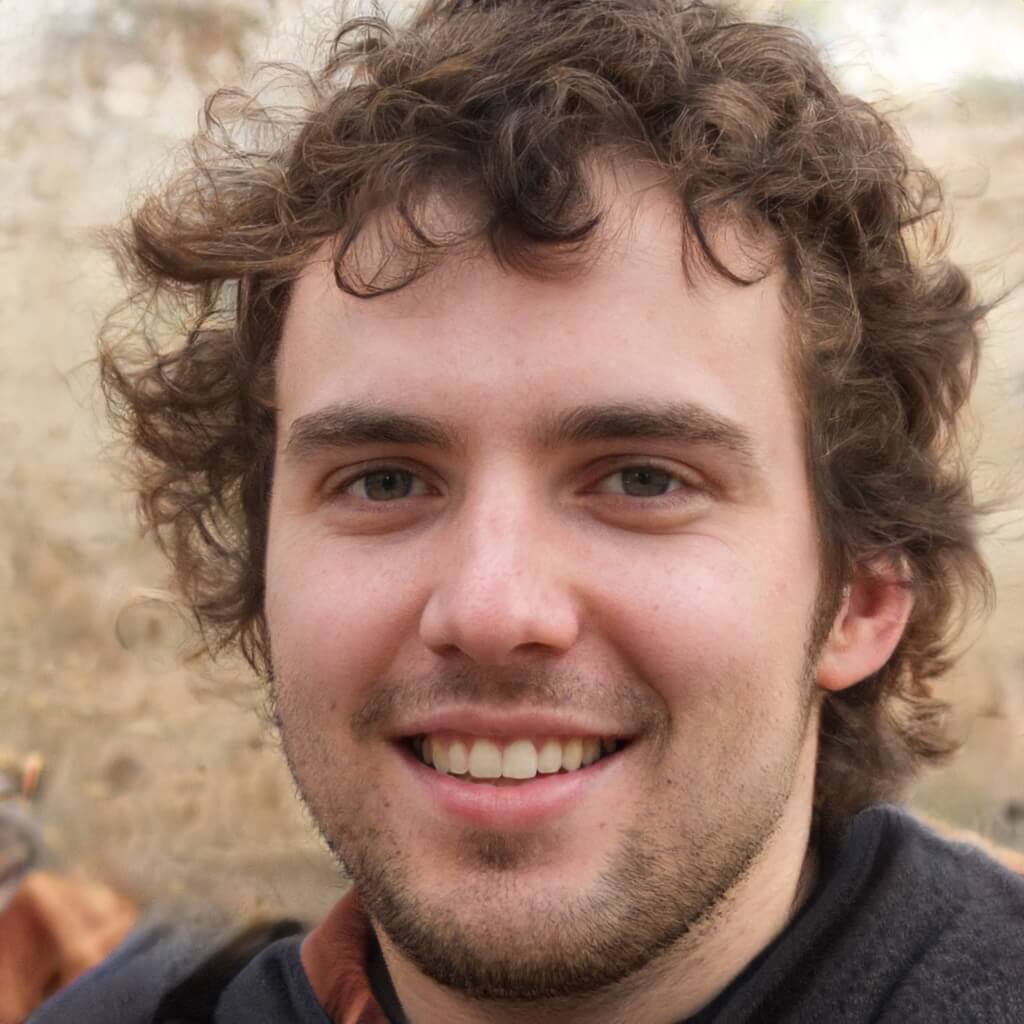 Hi, I'm Randy R. Lios and the owner of Floating Kayaks. I've always been adventuresome at heart. From the time, I got my first kayak at age 18 until now when I have multiple kayaks with accessories and spend 5-6 hours researching all the new related stuff in the market. I have always been fond of fishing since my childhood and kayaking is part of my weekend routine.