Kayaking is incredibly fun, but your usual kayaking location might bore you after a little while. Canada has beautiful nature and great spots to go kayaking, but can you bring your kayak on your trip? Renting a kayak can be pretty expensive, after all. 
You can bring a kayak from the US into Canada, but you need to register your boat at your country's customs and keep the receipt of the kayak. This is how you can prove the vessel is yours and that you bought it in your country. Otherwise, you might be charged with import costs. 
This article discusses frequently asked questions about traveling with a kayak from the United States to Canada. Can you travel by plane or vehicle? And if so, which precautions are you supposed to take? Lastly, we will discuss how you can travel with a kayak efficiently to make it easier for yourself and others you deal with on the way.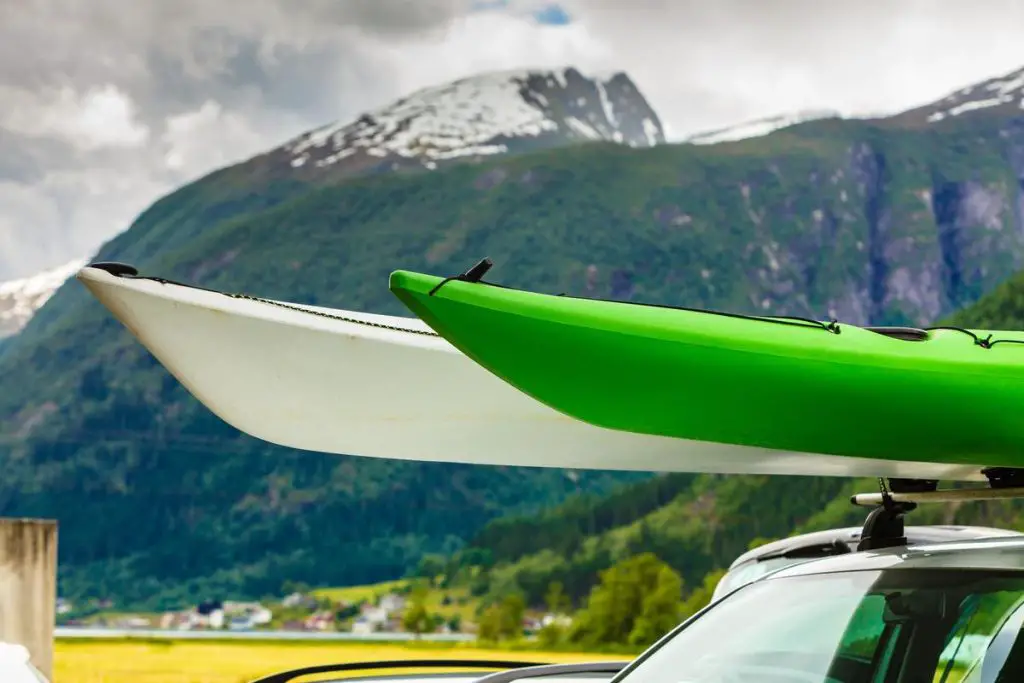 Crossing the Border With a Kayak: The FAQs
Are you planning a trip to Canada and want to go kayaking in the beautiful Canadian waters? Maybe you want to take your kayak instead of renting one there. You can cross the Canadian-US border with a kayak, but there are some restrictions. There are also precautions you should take if you don't want to get into trouble along the way. 
Can I Fly With My Kayak?
Some airlines don't allow you to fly with a kayak, while others do.
Delta Airlines, United Airlines, and American Airlines have rules against bringing kayaks on your flight. Some airlines that probably will allow you to travel with a kayak include Alaska Airlines and Air Canada, but they might still have weight and size restrictions.
Make sure to contact the airline about the regulations and register your kayak. You'll have to pay an extra fee, so make you acquire information about that fee before your flight.
If you're bringing your kayak on a flight, it's important to understand how you're supposed to package it. You'll have to put something around it, but the packaging has to remain accessible because it will probably be searched for illegal goods before it's boarded on the plane. 
Can I Cross the Border With My Kayak in a Car or RV?
In a lot of states, you have to register motorized kayaks. You should register your regular kayak before traveling with it so you can prove that you own it and where you bought it. 
When crossing the border with a vehicle, you'll have to pass by the U.S. Customs and Border Protection. If they assume that you bought the kayak in Canada and you don't have any documents that prove otherwise, they can charge you import costs.
How to Travel With a Kayak
Traveling with a kayak can be quite a task. It is big and hard to move around, so how are you supposed to pack it and protect it from damage?
You also can't simply cross the border without documentation and expect everything to go without trouble. It is essential to take precautions that will allow you to travel problem-free. 
Register Your Kayak
To register any item with a serial number, you have to take it to your local CBP (Customs and Border Protection) office, where they take notes of its description. You'll then get a document signed by your contact person there.
This is the document you have to show when crossing the border back to the United States to show that it is, in fact, the kayak that you bought in the U.S. This way, you won't have to pay import taxes. 
On top of the document that proves you registered the kayak in your local CBP office, you should also bring the receipt of the kayak as extra proof of ownership. 
You can look at the U.S. Customs and Border Protection website for more information about this registration process. 
Pack Your Kayak Properly
When crossing a border, you often have to be searched for any illegal goods or importation. This includes the kayak, so it is essential to pack it in something accessible if you don't want to go through hours of security screening. 
The best way to pack your kayak is in a kayak sack. It doesn't take up any space and is very accessible. However, it doesn't offer much protection. This doesn't really matter much if you're traveling by car because you can position it so that it can't get damaged. However, you won't have any control over it if you're traveling by plane. 
If you want something budget-friendly, you can buy this polyester Zenicham Kayak Cover on Amazon.com. It's crack-resistant and easy to zip around your kayak. It also has some extra space to store your kayak accessories.
Contact the airline to check if they have any rules related to covering kayaks. Remember to keep proof of that communication in case you run into conflicting information when you arrive at the airport. 
Contact the Embassy of Canada
If you have any doubts, you should contact the embassy of Canada and ask them about any precautions you have to take. Make sure you have your kayak's dimensions and weight at hand before calling. They will let you know what to take into account. Make sure you contact them before your trip because registration processes can sometimes take months. 
When kayaking, it's important to know the conditions you can handle. You should know what size of waves you kayak can handle and how to paddle in waves. Check out my guide to learn more.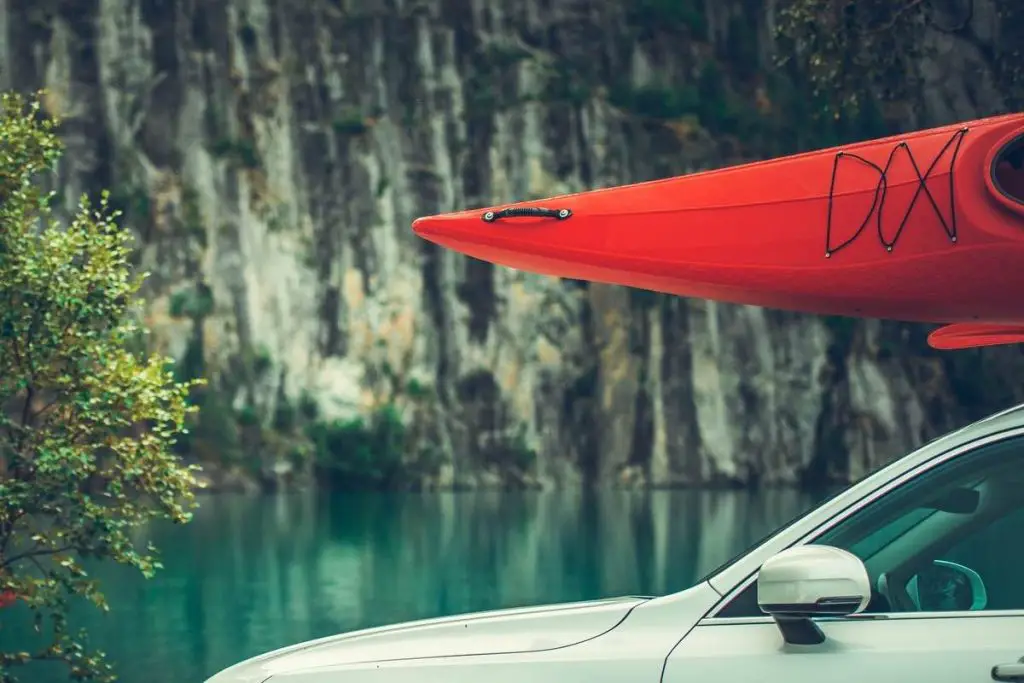 Conclusion
You can travel across the border between The United States of America and Canada with a kayak, but there are some restrictions and precautions you need to keep in mind. 
Registering the vessel at your local CBP (Customs and Border Protection) office is a crucial step. If you can't prove that you bought the kayak in the U.S. when you return, you might be charged import costs.
If you plan on traveling by plane, ask the airline about traveling with a kayak. Many airlines don't allow kayaks on the plane or have size and weight limits.
Sources