Did you get a kayak and can't figure out how to store it? The most obvious solution is to get a kayak storage rack, but is that the only option? There are other ways to store kayaks but do they have the same advantages as kayak storage racks? 
Kayak storage racks aren't the only option for kayak storage. There are other ways to keep your kayak out of the way when not in use. Kayak racks are a great way to distribute the kayak's weight evenly, avoiding damage or deformation. However, you can also use ceiling and wall hoist systems. 
This article discusses the advantages of kayak storage racks and why they make great options. We'll also highlight other ways to store your kayaks, like a wall and ceiling hoist system. Hopefully, after you're done reading, you'll have enough information to decide what storage system to invest in.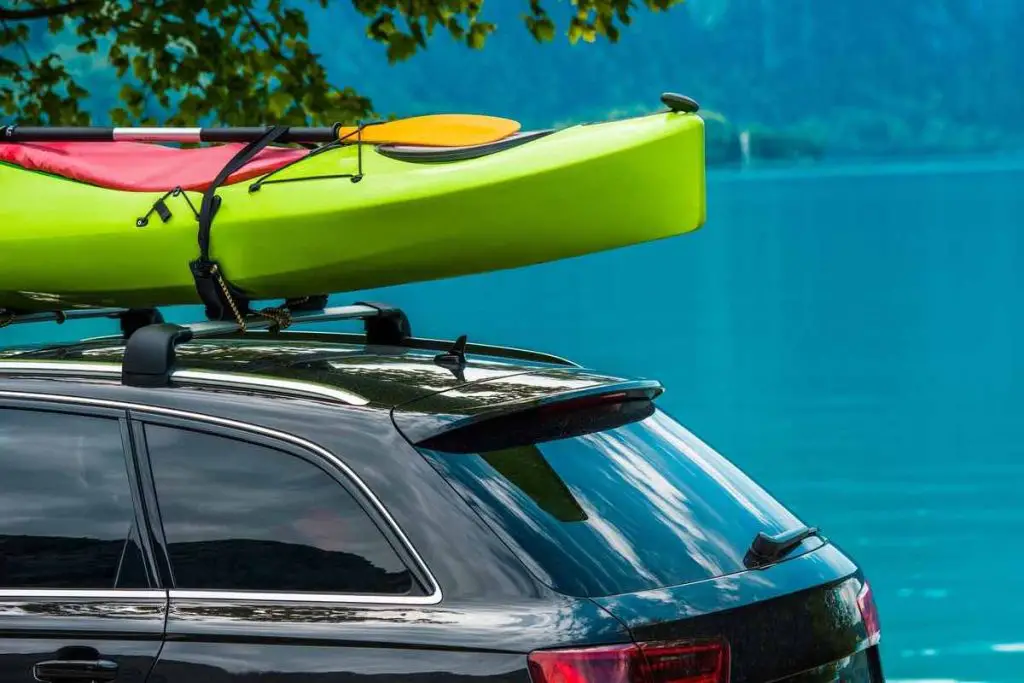 Why You Should Use a Kayak Rack
Storing your kayak on a storage rack ensures that the kayak's weight is evenly distributed. If all of the weight is placed on a small surface, there's a risk of deformation, and a deformed kayak is not functional. 
Deformation also occurs when you place a kayak on a flat surface with the hull down, especially when it's out in the sun, as the heat makes the construction material more flexible. It then bends and hardens again when it gets colder. If this happens multiple times, you won't be able to use your kayak anymore after a while. 
Personal Safety
If you don't store your kayak correctly, there's always a chance that it comes tumbling down. You might risk your safety or others if this happens when you're walking by. The kayak has to be secured safely when you store it to avoid any accidents. 
On some kayak storage racks, the kayaks are tilted toward whatever stabilizes the rack, ensuring the kayaks can't fall off. The Log Kayak Rack is a wooden storage rack for kayaks. It's available on Amazon.com and can carry up to 6 kayaks. Although relatively costly, this kayak rack is beautiful and perfect for people with multiple kayaks and even surfboards. 
Other storage racks have the kayaks tilted outward, but come with handles to hold them back on the outside. If the outward tilt appeals to you, you can check out the RaxGo Kayak Storage Rack on Amazon.com. The height of the storage rack is adjustable, and it can carry up to 175 lb (79.4kg). 
Alternatively, you can also opt for ceiling storage racks, which come in extra handy when working with limited space. The StoreYourBoard Ceiling Storage Rack is ideal for two kayaks that weigh up to 150 lb (68 kg). The ceiling rack is easy to install, so you don't have to worry about spending hours setting everything up. 
Avoid Damage
As mentioned before, it's incredibly important to ensure the kayak's weight is evenly distributed over the entire vessel when you store it because excessive pressure on a particular section will result in a deformed kayak. 
Kayaks are often made from polyethylene or fiberglass. Both materials aren't fully absorbent, but they can hold water. This means the materials can become weaker and deform if they are exposed to moisture for prolonged periods. Of course, this doesn't happen when you're kayaking, but storing your kayak where there's a lot of moisture for months will eventually have an effect. 
You should read this article if you want to learn more about different kayak materials, their advantages, and their disadvantages. 
No Direct Exposure To Weather Conditions
Weather conditions like humidity and direct sunlight can have damaging effects on your kayak. As such, it's best to store your kayak on a kayak rack in an enclosed area with stable temperature and humidity levels. Temperature changes and humidity can lead to cracks and deformation on your kayak, all of which you can avoid by taking up proper storage practices.
For best outcomes, it's advisable to clean your kayak and let it dry out before storage since any remaining water or dirt can lead to irreversible damage.  
Other Ways To Store Your Kayak
You can hang your kayak from the ceiling or wall if you're not the biggest fan of storage racks. This is fantastic for people with only one kayak and those who want to save some space and avoid a kayak rack taking up all the room in a storage area. 
Ceiling Storage
One handy alternative to kayak racks is a kayak hoist. While it is cheaper than most kayak storage racks, it does require more time and effort to install. A quality kayak hoist you can check out is the RAD Sportz Kayak Hoist on Amazon.com. It's an overhead pulley system that can carry 125 lb (56.7 kg). You can also use the system to hang up bikes and other things that are more or less the same size. 
To learn how to install a ceiling hoist for your kayak, you should watch this YouTube video that explains everything perfectly:
Wall Storage
The popular Rad Sportz Store also sells a wall kayak hoist for those who don't have much room underneath the ceiling. The wall hoist is easier to install and deal with. It's much harder to store a kayak by hanging it from something attached to the ceiling than by hanging it on the wall. The RAD Sportz Single Kayak Storage Strap (available on Amazon.com) is very durable and can carry 55 lb (25 kg).
Are sawhorses safe to store a kayak on them? Are they sturdy enough? Check out my guide to find the answer and learn how to do it. [Can You Safely Store a Kayak on Sawhorses?]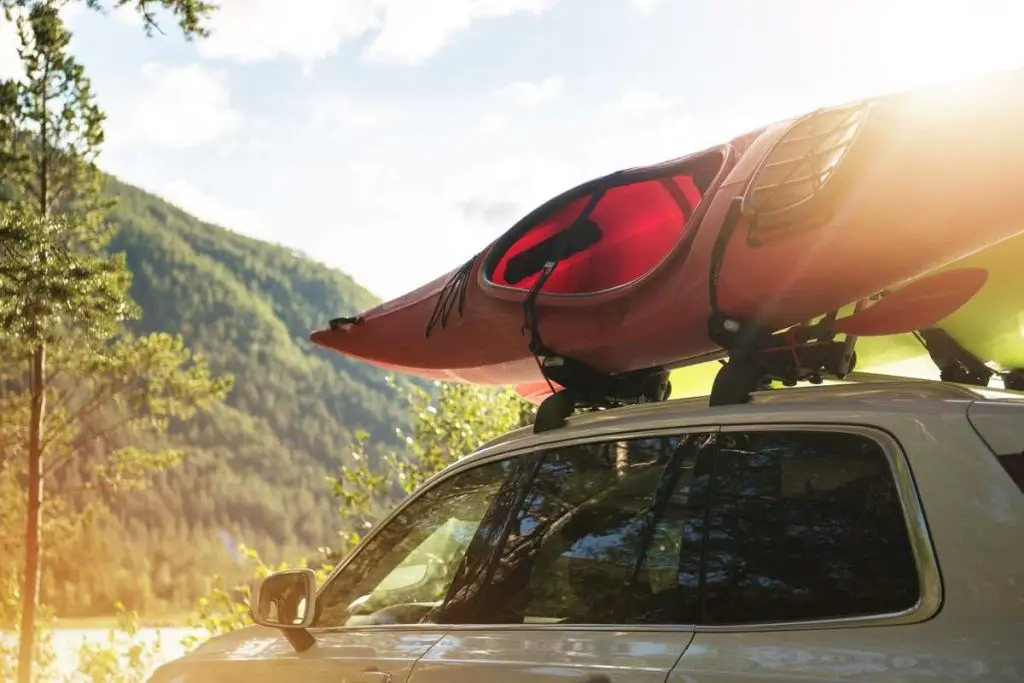 Final Thoughts
There are several types of kayak storage racks that come with unique features. However, a kayak rack isn't the only storage solution for your kayak(s). You can find ceiling and wall hoist systems that allow you to hang up the kayak and save space. 
It doesn't matter what system you use, but you should avoid storing your kayak on a flat surface with the hull down or tilted in a way that places all the pressure on a small area of the kayak. Both of those situations will lead to irreversible deformation. 
Sources